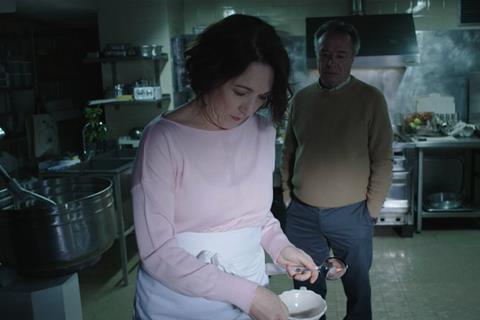 Spanish-language thriller The Same Blood (La Misma Sangre) starring Latin American titans Oscar Martinez and Paulina García has secured distribution in Chile and Argentina.
The producers concluded deals at the recent Ventana Sur audiovisual market in Buenos Aires with Cinecolor, Disney's official distributor in Chile, and Buena Vista International in Argentina. Both releases are set for March 2019.
Argentina's Martinez, the Coppa Volpi best actor winner at Venice Film Festival in 2016 for The Distinguished Citizen, and Chilean grande dame García, who took home Berlinale Silver Bear best actress honours in 2013 for Gloria, star in the story about a family whose ties are tested following the death of the patriarch's wife.
Miguel Cohan wrapped principal photography in September on the $1.3m feature, and co-wrote the screenplay with Ana Cohan. The key cast includes Dolores Fonzi (The Summit) and Diego Velazquez (Wild Tales), and Neruda and A Fantastic Woman star Luis Gnecco.
Hernan Musaluppi's Argentinian production house Cimarrón is producing The Same Blood, with Sebastian Freund of Chile's Rizoma Producciones on board as co-producer. The co-producers include Patagonik Film Group in Argentina and Canada's Wildhorse Studios.
The thriller earned support from Argentina's national audiovisual body INCAA and Chilean promotional entity CORFO Distribution. Netflix holds rights for Latin America, the US and Spain, and DIRECTV has Argentinian cable rights.