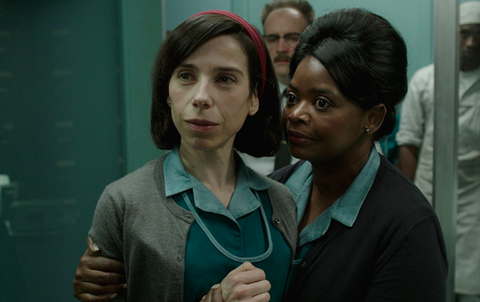 Guillermo del Toro's The Shape Of Water will close the 53rd Chicago International Film Festival and Greta Gertwig's Lady Bird will screen as the centerpiece selection, festival organisers said on Tuesday.
The 53rd Chicago International Film Festival is set to run from October 12-26 and previously announced selections include Reginald Hudlin's opening night presentation Marshall starring Chadwick Boseman as the first African-American Supreme Court Justice, Thurgood Marshall.
The programme includes Andy Serkis' Breathe, and Richard Linklater's New York Film Festival opener Last Flag Flying. Films presented within the International Competition section include Joanna Kos-Krauze's Birds Are Singing In Kigali, Aki Kaurismaki's The Other Side Of Hope, and Mohammad Rasoulof's A Man Of Integrity.
"The festival has a longstanding tradition of not only showcasing first features by emerging directors but also the filmmaking debuts of celebrated actors, from Alan Rickman and Faye Dunaway to Liv Ullman and, more recently, William H. Macy," artistic director Mimi Plauche said.
"We are excited to add Greta Gerwig to this list with her funny and bittersweet portrait of a girl learning to become a young woman as she negotiates life's thornier issues of love, friendship and independence."
"We're also thrilled to present the most recent work of one of the festival's favourite auteurs Guillermo del Toro as our Closing Night Film," festival founder and CEO Michael Kutza added. "The Shape Of Water is a stunning work that gorgeously combines a delicate love story with a Cold War spy thriller woven together by a magical thread."
The Chicago International Film Festival will stage tributes to Patrick Stewart, Vanessa Redgrave, and Michael Shannon. Click here for more details.