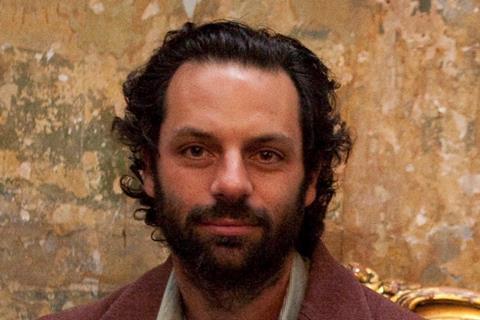 TIFFCOM, Digital Hollywood University (DHU) and the Motion Picture Association (MPA) have announced details of the five projects from up-and-coming Japanese filmmakers selected for an online pitching competition, which will be available on the TIFFCOM platform from November 1.
The event will also feature an online masterclass with producer Emile Sherman, co-founder of Sydney and London-based See-Saw Films, whose credits include Lion, Top Of The Lake, Shame and The King's Speech.
Selected from a public call for entries, the five projects in the pitching contest range from futuristic tales about dealing with the aftermath of pandemics and nuclear disasters to contemporary stories about transgender relationships, the insecurities of artists and overcoming the trauma of rape (see full details of the projects below).
A jury of film professionals will review the finalists' pitches and offer their perspectives in an online session that is open to all TIFFCOM participants. The winning filmmakers will be invited on study and networking trips to Los Angeles and Australia.
Now in its fourth year, the MPA/DHU/TIFFCOM pitching competition aims to support young Japanese filmmakers looking to take their first steps into the international arena. It is one of three pitching events held during TIFFCOM, along with the Tokyo Gap Financing Market (TGFM) and VIPO's Japanese Movie & Animation Pitching (JMAP).
TIFFCOM is taking place virtually for the second time this year from November 1-3, during the Tokyo International Film Festival (October 30-November 8), which is holding physical screenings and a series of both physical and online events.
MPA/DHU/TIFFCOM 2021 FINALISTS:
Anna And Kobayashi Are Here
Dir: Sachiko Mayase
A feature-length drama revolving around a Filipina woman and her mixed race daughter who is trying to recover from the trauma of being raped by a stranger in her own home. Just as the daughter appears to have found some closure after finally deciding to report the crime, the perpetrator makes an unexpected reappearance. Miyase has previously directed several documentaries including Sanlibutan (2009) and was a producer on Momoko Fukada's drama My Name Is Yours (2020).
Braving The Wind
Dir: Tokio Oohara
Taking place mostly in the near future, this drama follows a young woman who has been relocated following an earthquake and nuclear power plant disaster. While struggling with doubts over her impending marriage and apparent lack of fertility, she meets an older woman who had once fled from a place called Fukushima. Oohara is an independent filmmaker and actress who focuses on women's issues. She made her debut feature, Nagoshi - Summer Purification, in 2014 and was a finalist at last year's MPA/DHU/TIFFCOM pitching contest with Red Palm.
Lapis Lazuli Is Nowhere To Be Found
Dir: Yurika Ito
Set in a Japanese university, this drama revolves around an art student who agrees to create a graduation piece for a classmate, a young member of a family of famous artists, who is insecure about whether it's her actual work or her name that will bring her future success. Ito has been making short films, documentaries and music videos since the age of 13 and is currently studying at the Department of Visual Communication at the Nagaoka Institute of Design.
The Male Me, The Female Me, And My Girlfriend
Dir: Mayu Nakamura
A feature-length drama that follows the true story of the relationship and career struggles of a non-binary artist living in Japan. Nakamura has already made a short documentary about the subject of the film, which was viewed 360,000 times on Yahoo Japan. After studying cinema at New York University, Nakamura made her feature debut with The Summer Of Stickleback (2006), which premiered in Busan, and also has credits including documentaries Alone In Fukushima (2015) and Watch Out For the Patriot! – Kunio Suzuki (2020).
Relight
Dir: Kento Shimizu
A thriller set a few decades in the future when Japan has become racially segregated due to fears over foreigners spreading disease. A former public security officer becomes involved in trying to solve a string of disappearances among a community of foreign and mixed race nationals who are discriminated against because they're not purely Japanese. Shimizu is a writer and director with directing credits including feature-length drama Moment Girl: Memento Mori (2013) and short film The Drifting Post (2019), which won best short foreign-language film at Nice International Film Festival.