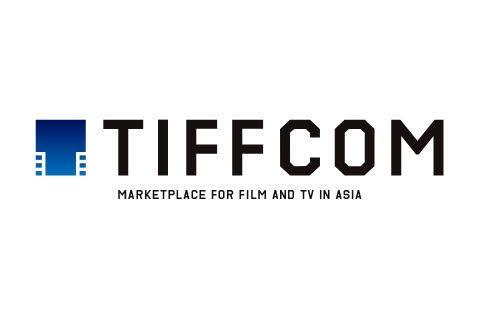 TIFFCOM, the film and TV market accompanying Tokyo International Film Festival, has announced the 20 projects selected for the first edition of its Tokyo Gap Financing Market (TGFM), which is scheduled to run online November 4-6.
The selection includes 14 feature-length projects, four of which are animations, and six TV series projects, including three animations. Female producers are involved in 11 of the projects, which have a total budget volume of around $3m, with an average 66% of financing secured.
Projects include Toei Animation's The Lost Titan (working title) in collaboration with John A. Davis (Jimmy Neutron); Indonesian filmmaker Edwin's Vengeance Is Mine, All Others Pay Cash; and My Sunny Maad, from Czech director Michaela Pavlátová (see full line-up below).
In order to apply, projects had to have 60% of their total budget in place (50% for TV series projects) and to include Asian elements. Despite the current pandemic severely impacting production schedules, TGFM organisers reported that they received 87 applications from 36 countries and regions.
The 20 selected projects will have one-to-one online meetings over three days with TGFM's invited investors, producers, sales agents, funds and post-production companies.
"It is always a big challenge to create a new co-production market as more than 150 are existing throughout the world," said TGFM head Pascal Diot.
"Being different is one thing but offering an unavoidable and missing financial opportunity to producers is what drove us to organise this first edition of TGFM. The current Asian co-production markets are focusing on development, but we do know that most of the time, trying to find the last 40% of the financing is as difficult as finding the first ones."
TOKYO GAP FINANCING MARKET 2020:
Feature-length fictions:
24 (Singapore, Thailand) by Royston Tan, Chuan Pictures
A YEAR OF COLD (Nepal, France, Hong Kong, Norway, Turkey, Singapore) by Min Bahadur Bham, Shooney Films
ABOKKE (Japan) by Yohei Suzuki, Trixta
DOGMAN (Argentina, Perus) by Tamae Garateguy, Tedigoque Productions
PASSION OF SHANGRI-LA (Singapore, Malaysia) by Boi Kwong, J Team Productions, MM2 Entertainment
PERFORMING KAORU'S FUNERAL (Japan) by Noriko Yuasa, Pkfp Partners
PROJECT OMMI (Bangladesh, UK) by Amit Ashraf, Kazi House Productions
TO BE ANNOUNCED, Toei Animation Co
TRAINING HOFFMAN (Mexico, Japan, Guatemale) by Rafael Tres, Códice Cinema
VENGEANCE IS MINE, ALL OTHERS PAY CASH (Indoneisa, Singapore) by Edwin, Palari Films
Feature-length animations
CLONE HUNTER (US, China) by Toru Tokikawa, Rivertime Entertainment
MY SUNNY MAAD (France, Czech Republic, Slovakia) by Michaela Pavlátová, Sacrebleu Productions (Paris)
THE CANTERVILLE GHOST (UK, Singapore, India) by Kim Burdon, Toonz Media Group
THE LOST TITAN (working title) (Japan, US, China) by John A. Davis, Toei Animation
TV series fictions:
AGENT FROM THE ABOVE (Taiwan) by Chun Yu Lai, Goodfilms Workshop
DRAGON OF DESTRUCTION (Hong Kong) by Wong Kwok Keung, MM2 Studios Hong Kong
HANAYOME NOREN SEASON5 (Japan) by Rokuro Sugimura, Telepack
TV series animations:
SILENT HORROR: THE ANIMATION SERIES (Singapore) by Jay Hong, Vividthree Productions
TIN'S FIREBOTS (Russia) by Andrey Korenkov, Wizart Animation
TITUTA (India, Spain, Ireland) by Indranarayan Datta, Toonz Entertainment