Dan Lindsay and TJ Martin, the Oscar-winning directing duo behind Undefeated, will direct Tina Turner, a feature documentary portrait of the US singer.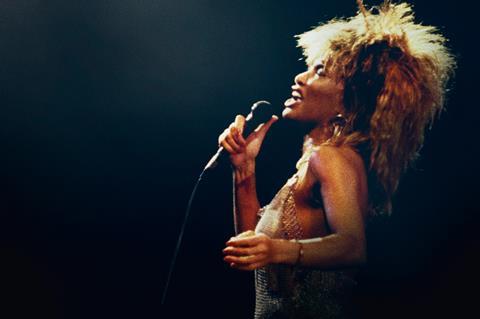 Simon Chinn, the double Oscar winning producer of Man On Wire and Searching For Sugarman is producing with Jonathan Chinn through their banner Lightbox. Altitude is handling international sales and has also taken UK and Ireland distribution rights, The company also has Lightbox's documentary Whitney, which is set to premiere in Cannes.
Erwin Bach, record producer and Tina Turner's husband, will executive produce alongside Tali Pelman of Stage Entertainment, which launched stage show Tina Turner The Musical in London's West End last month. Will Clarke, Andy Mayson and Mike Runagall will serve as executive producers for Altitude.
The film will track Turner's life from her early days singing in church choirs to global stardom. Production begins this summer.
Tina Turner commented: "This is the first time I've agreed to a be part of a major documentary about my life and it's certainly a leap of faith! But I'm excited about the process we're about to embark on and hope my story, presented in an honest and authentic way and made by award winning documentary filmmakers, will give audiences a true sense of what life has been from my point of view. And if my story inspires people and gives them hope it will have been worth it."