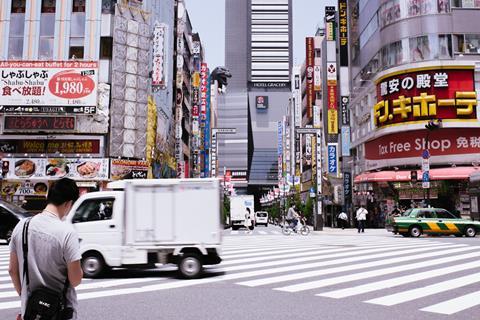 Tokyo's cinemas will be scaling back opening hours tomorrow after the Japanese government declared a second state of emergency in the capital due to an escalation of Covid-19 infection cases.
Cinemas can stay open but have been called on to close their doors by 8:00pm, a request that has also been made to department stores, restaurants and bars, and while the order is not mandatory, it is expected that most businesses will comply.
The new restrictions apply to Tokyo city and three neighbouring prefectures of Saitama, Chiba and Kanagawa for a period of one month starting on January 8. The first state of emergency, which covered the entire country, was declared in early April 2020 and lasted until late May.
Japanese Prime Minister Suga Yoshihide told local press that he was alarmed by the current Covid situation, but said he still believed the Tokyo 2020 Olympic Games can go ahead.
In December 2020, local animated film Demon Slayer The Movie: Mugen Train became the highest-grossing film of all time in Japan with a haul of $314m. Local films scheduled for release in 2021 include Hideaki Anno's anime Evangelion: 3.0+1.0 in January; action thriller The Fable: Korosanai Koroshiya and Miwa Nishikawa's Under the Open Sky, both in February; and the latest installment in the Rurouni Kenshin franchise, Rurouni Kenshin: The Final, in April.
Japan has reported 266,098 cases of infection since the start of the pandemic with 3,636 deaths. However, cold weather has contributed to a rise of cases in densely populated urban areas where people are spending more time in close contact at home. Tokyo reported 2,447 cases on Thursday, breaking the daily record.