EXCLUSIVE: Central Partnership announces South America deals for their 2016 disaster movie, The Crew.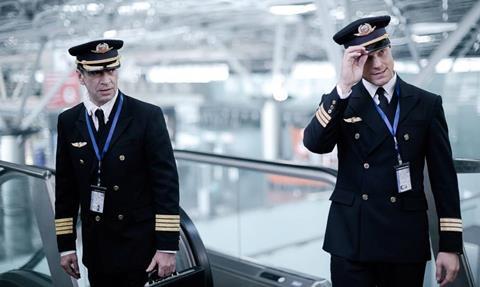 Russian distributor Central Partnership has announced a raft of deals on their 2016 blockbuster The Crew (Ekipazh), also known as Flight Crew.
The disaster movie, shot in digital 3D IMAX and directed by Nikolay Lebedev, is a remake of a 1979 Russian film, Air Crew (Ekipazh).
In South America, BF Distribution has taken rights for Chile, Peru, Bolivia and Ecuador with Chile releasing the film on October 20 and Peru following with a wide release on November 24.
Juliana da Cunha Jacobsen, head of acquisitions and business affairs at BF Distribution, commented: "The strong commercial appeal from action and natural disaster tales quickly called our attention when learning about the movie. We were absolutely impacted by the level of production and quality that the team behind The Crew was able to pull off.
"Foreign films in general are very tricky in Latin America as they generally fall in the 'artsy' genre which limits its commercial exposure in the theatres. However, the Russian film industry has been delivering the world outstanding productions that are as exciting as any other Hollywood action film. Fingers and toes crossed we are able to get the audience on board as much as we are."
Following South America, The Crew will be released in cinemas in South Korea (Kidari Entertainment), Indonesia (Rapi Filem), Malaysia (Suraya) and Egypt (Empire).
After becoming the top-grossing Russian film of 2016, The Crew was released theatrically in China, the Middle East, the Baltic States and Mongolia.
The film has now been released in 35 countries in total, including Brazil (Globo), Turkey (ATV), Middle East (Empire), French-speaking territories (Acteurs Auteurs Associés) - which is highly unusual for a Russian action movie distributed internationally by an independent sales company rather than a major.
Pavel Stepanov, CEO at Central Partnership, said: "We are happy to announce the first theatrical release of The Crew in Latin America and look forward to seeing how audiences perceive it. I want to especially highlight that we are first non-major company from Russia who managed to secure such a wide geography of theatrical releases for a live action project.
"The Crew has received great presence across the globe and we are looking forward to continue this success with the next big project we are distributing, The Viking."