EXCLUSIVE: Arab distributor MAD Solutions has picked up its second Toronto title with a film produced by Costa-Gavras.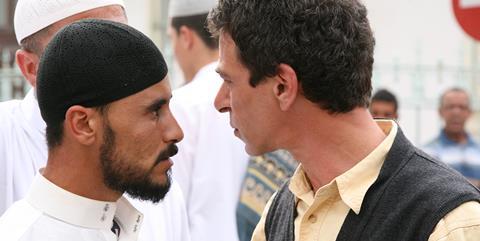 MAD has acquired the Arab distribution rights to Let Them Come (Maintenant ils peuvent venir), the debut fiction feature of Salem Brahimi, which plays at the Toronto International Film Festival (Sept 10-20) in theContemporary World Cinema strand.
The French-Algerian production is produced by Michèle Ray Gavras and film director Costa-Gavras.
The adaptation of Arezki Mellal's novel revolves around a family that must defend itself amidst the onslaught of violence between government forces and radical Islamists in 1990s Algeria.
Alaa Karkouti, co-founder and managing partner at MAD Solutions, remarked on the importance of the acquisition. "The Arab world is awash with horrific stories, that come with a deluge of blood and terror, but rarely has this reality been represented in a film as powerfully as it has been in Let Them Come," he said.
"Salem's debut fiction feature is the first to tackle the dark decades in Algeria, so forcefully that it has shocked the audiences in TIFF. It is a film everyone must see."
London-born director Brahimi added: "I feel very strongly about making this film available to audiences in the Arab World.
"Let Them Come is not only about a family in Algeria in the 90s. It is a film about today, and about the present plight of too many families in too many countries in our part of the world. I look forward to working with MAD Solutions in bringing this story to our region".
Brahimi, who is of Algerian heritage, has credits including the documentaries Africa is Back (2010) and Abd El-Kader (2014).
Earlier in the week, MAD Solutions secured distribution for Palestinian film 3,000 Nights, also playing in Contemporary World Cinema.
The fiction debut of documentary director Mai Masri centres on a young Palestinian schoolteacher who is wrongly incarcerated in an Israeli prison, where she gives birth to a baby boy.