New work features John Turturro, Bobby Cannavale and Kobe Bryant.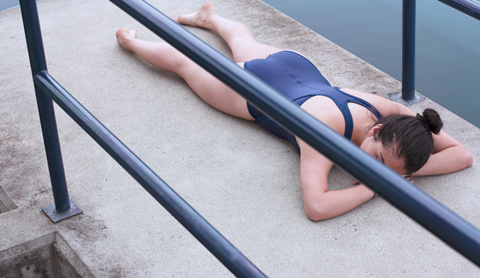 Top brass at the 16th edition of the festival have unveiled the selection of 57 shorts in competition and 36 world premieres.
This year's short slate has a significant geographical reach as 40% of the crop are international films from 18 countries and 40% of the overall selection are directed by women.
Female directors attending with world premieres include Marianne Amelinckx with Dive (Venezuela, pictured), Jessica Devaney and Geeta Gandbhir with Love The Sinner (USA), Aeyliya Husain with Shooting War (Canada), and Georgia Oakley with Little Bird (UK).
The New York programme has been renamed Group Therapy and includes performances by Cannavale, Kieran Culkin, Hayek, Turturro, and actual New York firefighters.
Hair, directed by Turturro who co-wrote with Cannavale, is among the world premieres and presents an unscripted dialogue between Turturro and Cannavale based on a man's hair.
Special screenings include the premiere of Disney animator Glen Keane's short film Dear Basketball starring Bryant as himself, followed by a talk with the sports superstar.
Blues Planet: Triptych also gets it first public screening and is directed and written by marine life artist Wyland and features a performance by Taj Mahal and the Wyland Blues Planet Band.
Tribeca programmers have also introduced a couple of new documentary programmes including S.O.S., which focuses on kindness to each other and the planet, and Surf's Up!.
"It's wonderful to have shorts from such diverse countries like Iran, Venezuela, and South Korea to complement the American short films," Sharon Badal, vice-president of filmmaker relations and shorts programming, said. "This year's shorts programmes are evidence that storytelling has no boundaries, and creativity is global."
The festival runs from April 19-30. To view the complete shorts programme click here.