After staying off Twitter during Sunday night's 89th Academy Awards, the US president broke his silence on Monday.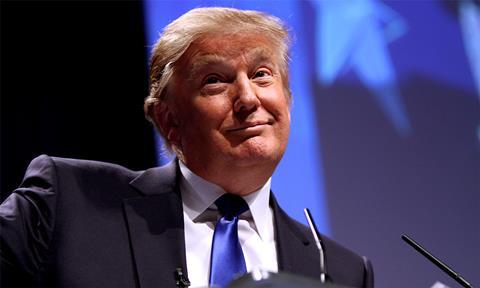 Trump gave an interview to the right-wing Breitbart News about the best picture mix-up that saw the award initially presented in error to La La Land before it was handed to the Moonlight camp.
"I think they were focused so hard on politics that they didn't get the act together at the end," the president said. "It was a little sad. It took away from the glamour of the Oscars. It didn't feel like a very glamorous evening."

"I've been to the Oscars. There was something very special missing, and then to end that way was sad."
La La Land producer Jordan Horowitz has earned widespread acclaim for the gracious manner in which he handed the Oscar to the Moonlight team before embracing that film's director Barry Jenkins on stage.
The president was notable for his lack of social media activity during the Oscars and returned to the limelight on Monday in the interview with Breitbart News, whose former head Steve Bannon now serves as White House chief strategist.
Trump had been the butt of a string of jokes by Oscars host Jimmy Kimmel at the Dolby Theatre.
Kimmel used his platform on Sunday night to poke fun at the president in a political show in which participants voiced their disapproval of the White House incumbent, his controversial views on immigration and the broader climate of intolerance.
The host baited Trump on Twitter and in his opening address said: "I want to thank President Trump. I mean, remember last year when it seemed like the Oscars were racist?"