EXCLUSIVE: Fledgling Turkısh distributor snaps up 20 titles.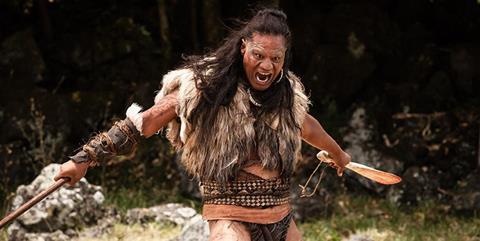 Fledgling Turkish distributor Fabula Films, run by former Calinos Films execs Billur Arikan and Alkan Avcioglu, acquired more than 20 films out of the Toronto Film Festival and market.
Acquisitions included Venice hit Goodnight Mommy from Films Distribution, New Zealand drama The Dark Horse from Seville International, Andrea di Stefano's Escobar: Paradise Lost starring Benicio Del Toro and Josh Hutcherson, XYZ's action-thriller The Dead Lands, and rom-com Gemma Bovery.
From the marketplace the company picked up Jean-Marc Vallée's latest project Demolition, starring Jake Gylenhaal and Naomi Watts from Sierra/Affinity, in a deal negotiated by Fabula's vp Alkan Avcioglu and Sierra/Affinity director of sales and acquisitions Jen Gorton.
Also added were James Ponsoldt's The End of the Tour starring Jason Segel and Jesse Eisenberg from Fortitude International, and Amber Heard and Billy Bob Thornton thriller London Fields, currently in post-production, from IM Global.
The company also acquired Baran Bo Odar's hacker thriller Who Am I - No System Is Safe, David Oelhoffen's Far From Men starring Viggo Mortensen, The One I Love from Radius-TWC, Carlos Vermut's Magical Girl and Roger Ebert documentary Life Itself in a deal negotiated by Fabula director of acquisitions Gizem Yetim and Magnolia Pictures's manager of international sales Robert A. Maylor.
Fabula is headed by CEO Billur Arikan and VP Alkan Avcioglu, who set up the theatrical division at Calinos Films five years ago.
The company is aiming to acquire around 40 films per year.