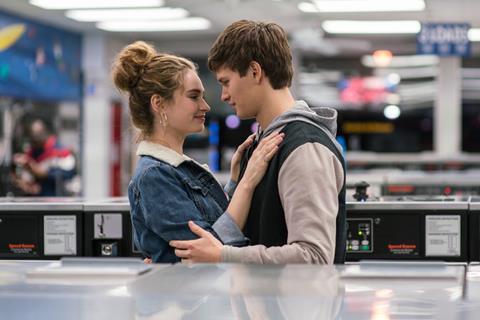 A new report from the BFI shows that 2017 was a strong year for UK film, with British-qualifying films earning $8.1bn, or 20.6% of the total global box office.
This is up from 17.3% in 2016 and the second highest share since 2002. 18.6% of these were UK studio-backed films. The most successful year was 2015, when British films made $9.4bn globally.
The BFI notes that the market share of UK films fluctuates significantly from year to year "depending on the performance of a small number of UK studio-backed titles".
Indie titles
UK independent films accounted for 2% of global revenues, up from a low of 1.3% in 2016.
The top grossing independent title was Working Title's Baby Driver (distributed by Sony) with $204m worldwide. In second place was Studiocanal's Paddington 2 with $131m.
The rest of the top ten were: Victoria And Abdul ($54m), Darkest Hour ($47m), T2: Trainspotting ($44m), Three Billboards Outside Ebbing Missouri ($33), Loving Vincent ($28m), 47 Meters Down ($19m), Viceroy's House ($15m) and Their Finest ($14). These totals do not include box office takings from territories where the film was released in 2016 or 2018 (including the US or Canada).
The total gross of the top ten indies was $588m, 80% higher than the $322m earned by the top independent UK films in 2016.
The average market share for UK independent films was 1.6% across the selected territories analysed in the report. The top region for UK indepent film was Oceana, with a 5.7% market share, whilst the lowest was Latin America with 0.5%. Baby Driver led the way in the majority of territories analysed in the report.
The BFI defines a UK independent film as a "UK domestic or co-production which is produced outside of the major US studio companies".
'UK-qualifying' titles
Outside of indie titles, Beauty And The Beast was the highest-earning UK film with significant US studio backing in 2017, earning $1.15bn globally.
Combined, the top ten UK-qualifying films (including those backed by US studios) earned just under $6bn, up from $5.1bn in 2016. The record was $7.9bn in 2015.
Overall, 74% of the global total for UK films was made by the top ten films.
The report is based on data from BFI, comScore and IHS.