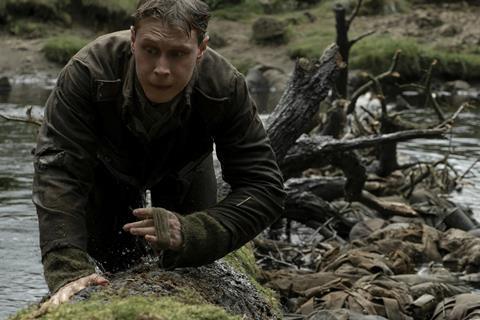 UK and Ireland box-office takings for films released in 2020 were down 81% year-on-year as local titles failed to replicate the strong showing seen elsewhere across Europe, according to the BFI's annual official statistics report.
The box office total for all 2020 film releases was £247m, down from the £1.25bn figure in 2019. Overall cinema admissions were also down by 75%, dropping to 44 million from 176 million in 2019.
The overall market share of UK films was down 1.3% from 2019's all-time peak of 47.7% to 46.4% – a £114.5m total. This was the second-highest market share for UK titles since records began in 2002.
Of that, £34m came from UK-qualifying independent films, down 80% on the previous year. This marked a small increase in market share to 13.7% from 13.4% last year, setting a new high mark across the last six years and the second-highest of all time after 2014's 16%.
However, this pales in comparison to the increased popularity of local titles in most other European territories.
Local titles were up in Italy (up 36% to 57%), Denmark (up 25.3% to 49%), Poland (up 21.2% to 50%), France (up 10% to 45%) and Germany (up 8.5% to 30%) among others.
Top films
Sam Mendes' UK-US produced First World War drama 1917 was the highest-grossing title of any origin in the territory, making £44.1m for distributor eOne. It was followed by Sonic The Hedgehog with £19.3m for Paramount, and Tenet with £17.5m for Warner Bros. Christopher Nolan's film was the only one of the top 13 titles to be released after the pandemic began.
1917 and Tenet were the number one and two UK-qualifying films, with five of the top six highest-grossing UK films being UK-US productions.
The highest-grossing independent UK film was Guy Ritchie's action comedy The Gentlemen which earned £12.3m for Entertainment Film Distributors, followed by Jane Austen adaptation Emma. – which grossed £7m for Universal – and Lionsgate's The Personal History Of David Copperfield, which took £6m.
They were two of only four UK independent films to gross £1m or more in 2020, although this did mean that 10 titles released after the pandemic began made the top 20, including Saint Maud (£850,000), The Secret Garden (£730,000), Misbehaviour (£460,000) and Pixie (£430,000).
Many UK independent titles have been rescheduled from 2020, including Blithe Spirit, The French Dispatch and Last Night In Soho.
Of the 44 million admissions, 35.9 million – or 82% – came in the first three months of the year, with the remaining 8.1 million admissions coming between July and November when cinemas were able to reopen.
Cinemas remain closed across the UK and Ireland, with lockdown in place in Northern Ireland until at least March 5, and in England, Scotland, Wales and Ireland until further notice.
UK-Ireland statistics were provided by John Sandow of the British Film Institute's Research and Statistics Unit; with European statistics from UNIC.