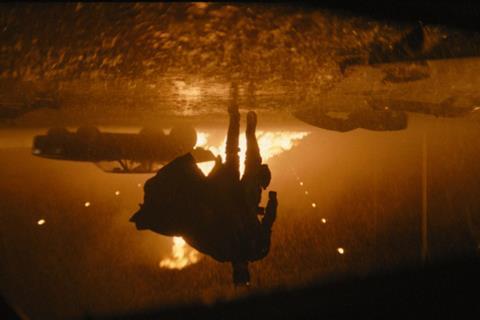 Warner Bros' The Batman will dominate the UK-Ireland box office this weekend, as the latest version of the caped crusader takes aim at records in the territory.
The Batman is releasing in 709 locations – a record for Warner Bros, topping the 677 of 2018's Fantastic Beasts: The Crimes Of Grindelwald; and 671 of 2019's Joker.
It also makes it the 10th-widest release of all time in the territory.
Matt Reeves' film has a notable noiri-sh tone, as Robert Pattinson's Batman must question his family's involvement in the city's hidden corruption when a sadistic serial killer called the Riddler begins murdering politicians.
It has a 15 rating from the BBFC, thereby restricting the number of family audiences who can see the film. That said, Joker also received a 15 rating, and topped the charts for six consecutive weeks, becoming the highest-grossing film with that rating of all time, and third-highest of all Warner Bros films, with £58.3m.
Joker scored a huge £12.6m three-day opening; anything in that realm would be a success for The Batman, with only James Bond title No Time To Die and Marvel's Spider-Man: No Way Home having opened in eight figures since the pandemic began.
Few characters have been brought to cinema screens as frequently as Batman in recent years.
The character has appeared in 13 standalone titles since 1943, with The Batman as the 10th of those since Tim Burton's Batman in 1989 – roughly one every three years.
Burton's Batman is widely regarded as the beginning of the superhero film box office dominance. It opened to £2.1m, ending on £12.1m – the equivalent to £32m in 2021.
The highest-grossing of the four-film series from 1989 to 1997 was 1995's Batman Forever, for which Joel Schumacher took over directing duties and Val Kilmer played the eponymous antihero. It started with £4.7m, ending on £20.2m.
Christopher Nolan rebooted the franchise with a three-film arc, and pushed grosses to even greater heights. Batman Begins made a decent start (opened: £4.4m; closed: £16.7m), before 2008's The Dark Knight broke new ground (opened: £11.2m; closed: £49.3m), as did 2012's The Dark Knight Rises (£14.3m; £56.4m). Both titles are still in the top 50 highest-grossing films of all time in the territory.
Since then, the takings have dipped slightly, with Zack Snyder's 2016 Batman V Superman: Dawn Of Justice (£14.6m; £36.6m) and appearances in two versions of Justice League not quite matching the Nolan peak.
Warner Bros will be looking for the rampant success of fellow superhero Spider-Man in recent weeks, plus the star quality of Pattinson, to set new records.
Further new titles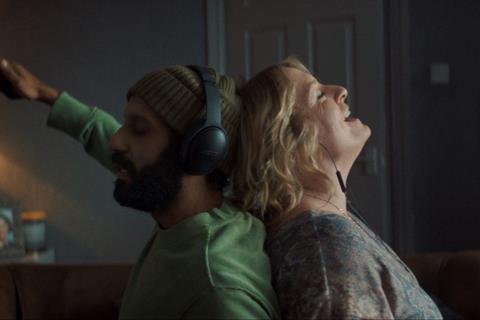 As counter-programming for the blockbuster, Altitude is releasing Clio Barnard's Cannes 2021 title Ali & Ava in 136 sites – the distributor's joint-eighth widest release of all time.
UK filmmaker Barnard's fourth feature is a romantic drama about two people who find love at an unexpected juncture in life.
The film debuted in Directors' Fortnight at Cannes last year, having been held back a year following the pandemic; then went on a festival tour that included Karlovy Vary, Toronto, Zurich, Busan, London and Rotterdam.
It won two awards from seven nominations at December's Bifas, including best actor for Adeel Akhtar; and is up for two prizes at this month's Baftas – best actor for Akhtar again, and outstanding British Film of the Year for Barnard and producer Tracy O'Riordan.
After her debut feature, 2010's The Arbor, was a hit on the UK awards circuit, Barnard scored her highest box office with 2013's The Selfish Giant, which opened to £81,737 and closed on £318,875 through Curzon.
Bohemia Media is distributing William E. Badgley's documentary Rebel Dread, about UK filmmaker, artist and musician Don Letts, in 29 locations, including Q&A screenings in London, Bristol and Nottingham.
Produced by Bohemia's Phil Hunt, Moviehouse Entertainment's Mark Vennis and Badgley, the film debuted at International Film Festival Rotterdam in January 2020.
Also new this weekend is Bollywood sports drama Jhund starring Indian legend Amitabh Bachchan in 30 sites through Zee Studios International; Dogwoof documentary The Sanctity of Space; and Paramount's re-release of The Godfather: Part II, following a strong £266,000 for the first film re-release last weekend.
Key holdovers include three-time number one Uncharted, Universal's strongly-performing Sing 2, and Pathé's UK comedy The Duke.