New Cinema Law offers incentives to foreign producers and will be showcased in Cannes.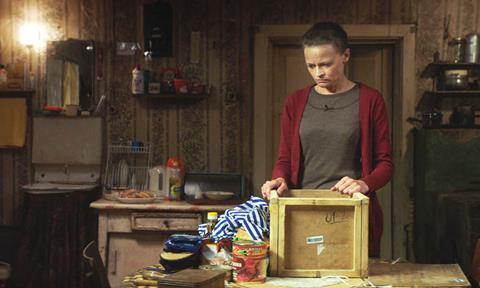 After months of delays when he vetoed the new Cinema Law despite it having been adopted by the Ukrainian Parliament, President Petro Poroshenko has finally put his signature to the decree introducing the new legislative framework for the film industry, including the creation of a cash rebate scheme for international film and television producers shooting in Ukraine.
According to the legislation 'On the State Support of the Cinematography in Ukraine', foreign producers will be able to get a rebate of up to 16.6% of the production costs spent on the territory of Ukraine and receive an additional 10% for the labour costs in Kiev and Sevastopol and 4.5% of labour costs incurred in the rest of Ukraine.
Poroshenko's timing was highly fortuitous: his signature came on the eve of the first national awards staged by the newly created Ukrainian Film Academy, giving a great boost to the local industry's morale and future prospects; and the cash rebate will now be one of the key elements showcased at the territory's first ever Pavilion set up at Cannes' Marché du Film in two weeks' time.
"The Ukrainian film industry has changed considerably," Philip Illienko, head of the Ukrainian State Film Agency (USFA) noted. "There are many projects in co-production, domestic production is growing, and there are positive changes in the laws. These changes need to be delivered to the international community - that's why we decided to support Ukraine in Cannes."
Illienko will also be attending a meeting of FIAPF during the Cannes Film Festival when he will also outline the key changes to the Cinema Law and the opportunities now offered by the cash rebate scheme.
The Pavilion is being organised as a joint public-private venture between the Ukrainian State Film Agency, Kiev's Molodist International Film Festival, the Ukrainian Motion Picture Association, and the Association of Producers of Ukraine, among others.
Industry events being planned by the Pavilion include an invitation-only business lunch for the international industry to meet Ukrainian producers, a presentation of Ukraine as an attractive film location, Discover Ukraine, on May 22.
Ukraine is involved as a co-producer on two films screening in official sections at this year's festival: Ukrainian-born Sergei Loznitsa's Competition title A Gentle Creature (pictured) and Lithuanian filmmaker Sarunas Bartas' Frost in the Directors' Fortnight sidebar.
Read more:
Cannes 2017: Directors' Fortnight line-up
Cannes 2017: Official Selection in full
Cannes 2017: Critics' Week line-up