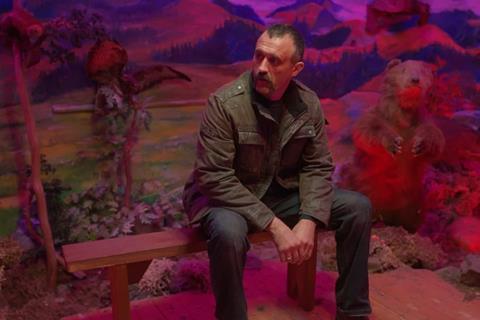 Ukrainian producer Aleksandra Kostina of Bosonfilm, in Cannes with Dmytro Sukholytkyy-Sobchuk's Directors' Fortnight title Pamfir, has made an impassioned plea for European support.
Public funding for Ukrainian filmmakers via the Ukrainian State Film Agency which backed Pamfir, as well as other organisations, has dried up as the Russian invasion continues.
"I would be very grateful if international funds would have some initiatives for Ukrainian filmmakers, however tiny, that we can apply for," said Kostina.
The Polish Film Institute is allowing Ukrainian filmmakers with Polish partners to apply for development support. Kostina is hoping for more flexibility from European agencies on their applications. Ukraine joined Eurimages in January 2020 but only partially participates in the Creative Europe Media programme.
The producer is also asking for international partners to offer residencies. "When you hear air-raid sirens all the time, it is not possible to work on your scripts."
Bosonfilm's slate includes Yelizaveta Smit's debut fiction feature Vacuum, nurtured through Torino Film Lab and Connecting Cottbus (coco) East-West coproduction market. The film is in advanced state of development but progress has now been slowed by the war.
Pamfir, sold by Indie Sales, is set in western Ukraine on the eve of a carnival. Pamfir returns home after many months away and is faced by his son's reckless actions, which puts him in a difficult position.
Talks are underway for the film to be released in Ukraine after Cannes in spite of the war.
Kostina is presently staying in France in the house of Polish filmmaker and European Film Academy president Agnieszka Holland and her daughter Kasia Adamik.
"Our co-producer Klaudia Smieja from Madants worked with Agnieszka and when she found we needed a safe place to stay, she kindly proposed her house to us," Kostina explained.