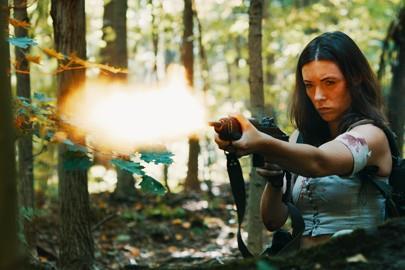 UK sales outfit Evolutionary Films has secured deals in key territories for its action thriller Death Hunt, during the European Film Market (EFM).
All rights deals have been closed for North America (UnCork'd Entertainment) and Japan (New Select).
Digital and pay TV rights have been sold for Africa (Red Head Global) and Pakistan (Cine Entertainment) while further deals have been secured for Poland, Czech Republic, Slovakia, Hungary, Romania, Former Yugoslavia and Bulgari (Polmedia).
Evolutionary Films previously acquired Death Hunt in the UK for its own distribution label.
The feature follows a land developer and his girlfriend as they get taken hostage, brought to a remote island and hunted for sport by a group of deranged locals.
The film is directed by Neil Mackay from a script he co-wrote with Sean McAulay and produced by Greg Johnston and Frank Ieraci, through Canadian production outfit Rapid City Entertainment.