Plus: DDI bulks up cast on Elliot: The Littlest Reindeer; Jack Reacher: Never Go Back crosses $100m worldwide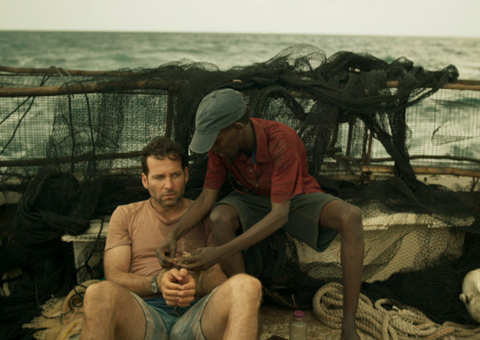 Tannaz Anisi, selling Extortion to worldwide buyers at AFM, has closed a North American deal on the thriller with Grindstone Entertainment Group.
Extortion stars Barkhad Abdi, Eion Baily, Bethany Joy Lenz and Danny Glover in the tale of a family that falls victim to kidnappers while on holiday in the Bahamas.
Phil Volken directed the film, which Lionsgate Home Entertainment will distribute.
13 Films recently completed international sales for France (FIP), Italy (Eagle), South Africa (Ster-Kinekor), Poland (Kinoswiat), Middle East (Eagle Films), Brazil (TV Globo), Bulgaria (Bulgaria) Film Vision, Czech Republic (Foxx New Media), former Yugoslavia (Star Media), and pan-Asian pay TV (Fox TV).
Deals closed earlier in the year with Signature for the UK, Ascot Elite Entertainment for Germany, and Interfilm Co for Japan.
Double Dutch International president Jason Moring said on Thursday Samantha Bee and Martin Short are attached to voice characters in the animated feature and AFM sales title Elliot: The Littlest Reindeer.
Paramount's Jack Reacher: Never Go Back has crossed $100m worldwide, with launches still to come in Germany, Japan and Spain – all of which open this weekend – as well as South Korea, Brazil and Mexico at the end of the month. The international and North America running totals stand at $57.9m and $42.9m, respectively.
Chinese star Liu Ye is attached to join Rebecca Ferguson on The Lady And The Panda, which Justin Chadwick will direct and The Exchange has introduced to international buyers at AFM.
Fox Searchlight has moved the release date on Woody Harrelson starrer Wilson to March 24, 2017. Craig Johnson directs the comedy, which also stars Laura Dern and Judy Greer.
The African American Film Critics Association will celebrate the 50th Anniversary release of Guess Who's Coming To Dinner with a star-studded tribute that will include a Sidney Poitier salute on February 8, 2017, in Hollywood.
Meryl Streep will receive the HFPA's Cecil B. DeMille Award at the 74th Annual Golden Globe Awards on January 8, 2017. Streep is in awards contention this year for Florence Foster Jenkins.
Lauren Avinoam, Jed Mellick, Matt Jackson and Molly Shah have launched Los Angeles-based production and talent management company Moving Pictures Artists and are in development on dramatic comedy All These Small Moments from Melissa B. Miller.