Plus: COLCOA to honour Jean-Paul Rappeneau; Enrique Castillo to head cast on Latino spy thriller; and more…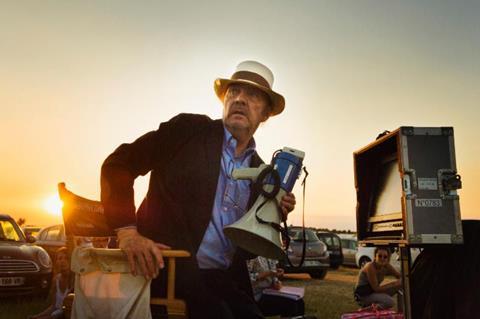 COLCOA will honour Jean-Paul Rappeneau during its 2016 edition, set to run at the Directors Guild Of America headquarters in Hollywood from April 18-26. Rappeneau will make a rare appearance at the April 21 tribute, which includes the world premiere of the restored A Matter Of Resistance starring Catherine Deneuve and Philippe Noiret. Click here for further details.
Fox Searchlight will release Absolutely Fabulous: The Movie on July 22. Jennifer Saunders wrote the screenplay and stars alongside Joanna Lumley, with support from Julia Sawalha, Jane Horrocks, June Whitfield. Mandie Fletcher directs.
The Weinstein Company has dated John Carney's recent Sundance world premiere Sing Street for April 15 and Jonathan Jakubowicz's Hands Of Stone starring Robert De Niro and Edgar Ramirez for August 26.
Enrique Castillo will head the cast on Latino spy thriller Killing The Street Children, about the plight of an agent working for a secretive US governmental division at the time of the murder of Rio street children. The Irish Filmmakers Company and LatinHeat Productions co-production is scheduled to begin shooting later this year in Brazil and the US.