The distributor has picked up worldwide rights to Christopher Cannucciari's documentary.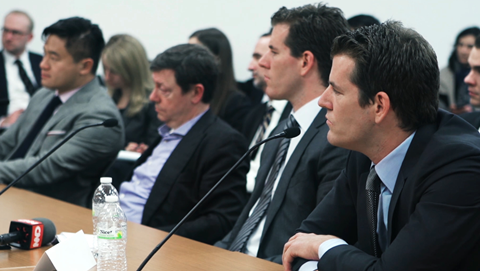 Gravitas Ventures plans a day-and-date theatrical and VOD launch on January 6 to the film about the digital currency and its impact on the market.
Dan Fisher brokered the deal for Gravitas Ventures with Preferred Content on behalf of Periscope Entertainment.
Vertical Entertainment has signed North American rights from High Octane Pictures to The Veil following a bidding war that started at the AFM. Vertical plans a second quarter 2017 theatrical launch on the action film directed by Brent Ryan Green.
BOND/360 has acquired US rights from Cinetic to Francesco Carrozzini's Franca: Chaos & Creation, the documentary about the director's mother, Italian Vogue editor-in-chief Franca Sozzani. The film will get a limited theatrical and digital day-and-date launch in 2017
PRO-TEK Vaults will develop for Paramount Pictures a state-of-the-art storage facility to preserve the studio's film library. PRO-TEK plans to complete construction of the new vaults in the second quarter of 2017.