Plus: Philip Rowley named Sony Pictures Entertainment CFO; Annapurna Pictures, Gloria Sanchez Productions acquires The Hustlers At Scores article; and more…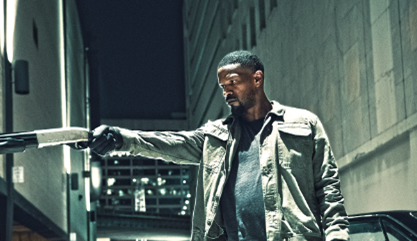 Open Road will release Sleepless starring Jamie Foxx on February 24, 2017, in the US. Foxx plays an undercover Las Vegas police officer caught up in a high-stakes web of corruption.
Baran Bo Odar directs from a screenplay by Andrea Berloff. Gabrielle Union, rapper T.I., Dermot Mulroney, Scoot McNairy, and David Harbour round out the key cast.
Sony Pictures Entertainment top brass announced on Tuesday that Philip Rowley will be the studio's new Chief Financial Officer. Rowley has worked in finance and entertainment for years, serving as EMI Music Worldwide and AOL Europe among others, and replaces current CFO David Hendler, who is retiring in June.
Annapurna Pictures and Gloria Sanchez Productions have acquired film rights to The New York Magazine article The Hustlers At Scores by Jessica Pressler, about savvy former strip club employees who turn the tables on their Wall Street clients. Megan Ellison and Chelsea Barnard will produce for Annapurna Pictures, and Will Ferrell, Adam McKay and Jessica Elbaum will produce for Gloria Sanchez Productions. The producers are out to writers.
Lionsgate has dated Nerve for July 27 after previously dating it for September 16. The Woods will now debut on September 16.
Principal photography is underway on XLrator Media and Benattar/Thomas Productions' action thrillerThe Base starring Cam Gigandet. XLrator Media will release the film worldwide in 2017 on its Turbo action label.
Los Angeles-based Level 33 Entertainment and Recreation Media have acquired worldwide rights to horror title The Caretaker from Blue Fox Entertainment. Level 33 will release in North America in autumn and Recreation will kick off international sales in Cannes.