Plus: Tribeca unveils Sloan screenwriting winner; and more…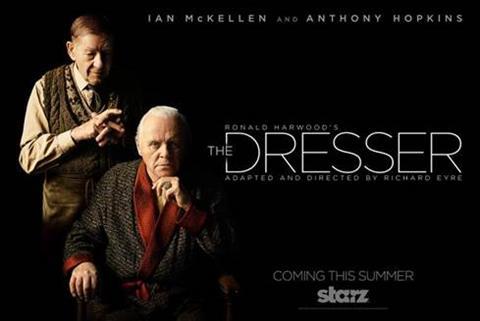 Starz will premiere its first movie for television, Richard Eyre's adaptation of Ronald Harwood's acclaimed play The Dresser starring Ian McKellen and Anthony Hopkins, on STARZ on May 30.
The film will also be made available simultaneously for STARZ subscribers on STARZ PLAY and STARZ ON DEMAND in the US.
Tribeca Film Institute announced on Thursday that NYU's Tisch School Of The Arts film student Shawn Snyder will receive the 2016 Sloan Student Grand Jury Prize for screenwriting. Snyder co-wrote and will direct To Dust. Jennifer Edwards of UCLA will receive an honourable mention for her screenplay, Family Brew.
The American Film Institute has announced its collaboration with the White House on the third annual White House Student Film Festival, to be held in late summer. Participant Media joins AFI in support of their work with young filmmakers of the White House Student Film Festival for a second year, open to K-12 student film-makers, the theme of this year's festival is "The World I Want to Live In."
BAFTA New York has selected Tribeca Shortlist as its 2016 presenting sponsor of the In Conversation series. Top British film talent will take part in live discussions including Tom Hiddleston on March 28.