Walt Disney Studios Motion Pictures UK has picked up the comedy that reunites Absolutely Fabulous: The Movie director Mandie Fletcher with Jennifer Saunders and will distribute through Buena Vista International.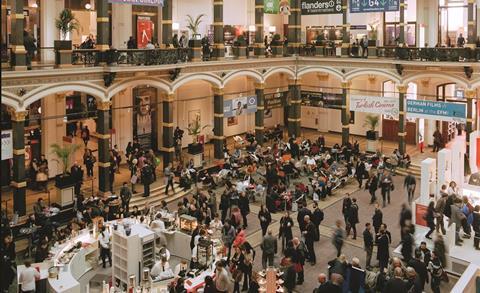 Vanessa Davies wrote the screenplay with Paul de Vos and Saunders' daughter Beattie Edmondson will also star in the film about a young woman whose complicated life improves when she inherits her grandmother's pug. Davies produces with de Vos and Sue Latimer. Hindsight is financing the project.
The Exchange also announced that it is selling worldwide rights to the UK graphic novel adaptation Brodie's Law: Project Jameson, which John Pogue will direct.
Universal has dated its Scarface remake for August 10, 2018. The project previously known as Untitled Universal Event Film.
Rich Sullivan has been promoted to COO of STXdigital after serving as CFO at the company for two and a half years. The former deputy CFO at Dreamworks Animation will focus on building the company's digital presence and data analytics capabilities, creating new franchises, establishing partnerships across social and video platforms and growing VR experiences.