Sundance Institute and the Dolby Institute, along with the Ray and Dagmar Dolby Family Fund, have chosen Dee Rees' anticipated drama for the 2017 Dolby Family Sound Fellowship.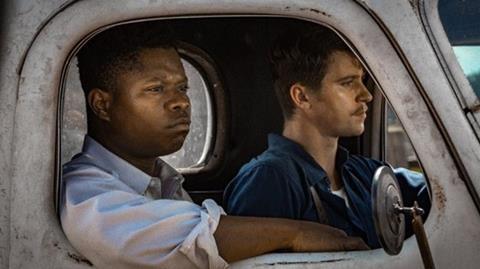 Mudbound stars Garrett Hedlund, Jason Mitchell and Carey Mulligan and premieres on Saturday.
Cassian Elwes and WME Global represent US rights and Good Universe handles international sales.
Blackpills has acquired rights to Adaptive Studios' digital series Pineapple, which is set to premiere at the Sundance Film Festival in the Midnight Episodic Showcase on Saturday, in anticipation of a larger slate deal between the companies.
In an unprecedented move that follows years of legal action, all heirs to the estate of Sammy Davis Jr. have united to agree to a biopic about the entertainer. Lionel Richie, Lorenzo di Bonaventura and Mike Menchel lead a team that has been granted rights to adapt Yes I Can by Davis Jr., author Burt Boyar and his wife Jane
Virgil Films has acquired all North American distribution rights to Bodyslam: Revenge Of The Banana!, the documentary about a group of tight-knit cabaret grapplers. The film is part of the 'Morgan Spurlock Presents' series.
Gravitas Ventures has licensed worldwide rights from UTA Independent Film Group to Folk Hero & Funny Guy by Jeff Grace. The film premiered at Tribeca.