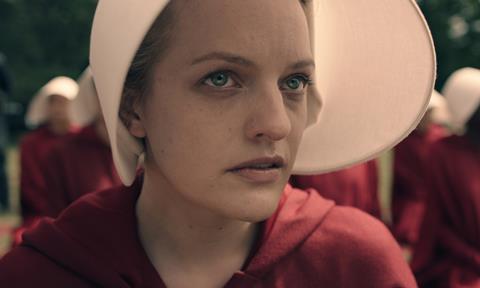 Senior Hollywood agent Roy Ashton of The Gersh Agency gave attendees a whistle-stop tour through the process of TV pitching at a Ventana Sur presentation on Tuesday (10).
Ashton, who is a partner and head of TV, lit and packaging at The Gersh Agency, emphasised to a packed room the appeal of global storytelling. "The TV community is becoming very small around the world now and you can make a show local," he said, adding: "It's a very good time for all of us to be in this business."
The shows that worked tended to connect to the zeitgeist, he said, adding that females tend to watch more TV then men and make the viewing choices. "In America right now the family show is coming back…. This Is Us launched [a few years ago] and is the most popular show in the US."
Another show he singled out was Hulu's The Handmaid's Tale, which Ashton described as "the perfect idea to take to the marketplace" given its relevance to the current MeToo# movement in the US that grew in response to reports of sexual offences in the workplace by men against women.
Similarly, shows reflecting greater diversity in front or and behind the camera have been encouraged by the recent eight-year tenure of black US president Barack Obama.
Ashton, who said in a recent keynote at MIP Cancun that he wants to tap into Latin American talent, noted the US networks devote entire days to pitching sessions, which tend to last 30 minutes each. Pitches that tend to success are those where creators present a solid outline of a fresh concept and are able to verbalise an idea – something he said even very talented writers can struggle to pull off.
Well-realised ideas can prevail in a US landscape where roughly two-thirds of the 500 or so TV shows on air are based on existing intellectual property.
Character is key and Ashton told attendees it was advisable to enter a pitching session with three or four original, fleshed-out characters in mind. "A lot of times I have seen people set up the world and the characters and they don't talk about the story yet – and I have seen these shows sell… On Friends it's the characters that make the show funny. They found the story later."
Having a genuine connection to the material will catch the ear of a network executive. Ashton said the writers of current US shows Black-ish and The Goldbergs – two ABC shows that present very different cultures within the US – based their pitches on life experiences.
"It's very important you have a personal connection to whatever you're trying to sell," he said. "It makes the buyer more comfortable that you understand the material and can wrote more episodes.
Writers who can map out an entire season can prosper, too. Ashton said the team behind Netflix series Bloodline went in to the streaming platform and pitched the first five years of the show. "Netflix ordered it to series without reading anything."
In contrast to the independent film world, where sales agents will say stars do not always matter, Ashton said a recongnisable face is essential for the small screen. "If no-one recognises anyone in your show they're not going to put it on the air," the agent said. "So be careful of financing something independently if you don't have a star."