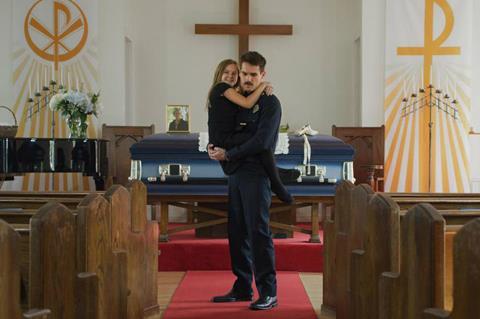 Distributor Vertigo Releasing has acquired UK and Ireland rights to Jim Cumming's debut feature Thunder Road.

The US indie title premiered at SXSW in March, where it won the feature film Grand Jury award. It then screened in the ACID showcase at Cannes.
Thunder Road is based on Cummings' short of the same name - which won the short film Grand Jury prize at Sundance Film Festival in 2016 - about a Texan police officer struggling to raise his daughter.
Cummings also wrote and stars in the feature, with further cast including Kendal Farr, Nican Robinson, Jocelyn DeBoer and Macon Blair.
Vertigo acquired the film from Thunder Road producers Natalie Metzger, Zack Parker and Benjamin Wiessner who hold international rights.
They have secured further distribution deals for Australia and New Zealand (Rialto Distribution); Canada (A71 Entertainment); Greece (Spentzos Film); Japan (Action Inc.); the Middle East and North Africa (Front Row Entertainment); and Spain (La Aventura Audiovisual).
All deals were negotiated by Marta Ravani on behalf of the producers.
Thunder Road was released by Paname Distribution in France on September 12.
Vertigo is planning a Q1 release in 2019.