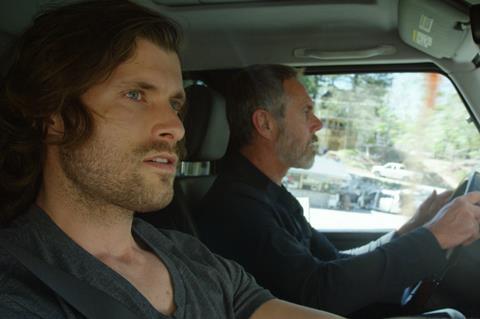 US-based APL Film president of global sales Brian Sweet heads to the EFM with worldwide rights on the crime thriller Chameleon and will shop to buyers in Berlin next week.
Vice and If Beale Street Could Talk executive producer Jillian Longnecker is on board the completed project and Marcus Mizelle directed from his screenplay about a struggling ex-con and his unpredictable accomplice who scam superficial trophy wives and their husbands in Los Angeles.
Australia's Joel Hogan (Open Water 3: Cage Dive), Emmy-nominated Alicia Leigh Willis (General Hospital), Donald Prabatah, Jeff Prater, Daniel Tolbert, and Acelina Kuchukova star. Hogan reteamed with commercial and music video director Mizelle after their 2015 collaboration on Hollywood satire Actor For Hire.
Mizelle produced and his Forte Pictures presents Chameleon alongside APL Film. Besides Longnecker, the executive producer roster includes Paula Marcus and Dustin Taylor. Nancy Kirhoffer and David Townsend are co-producers.
"I wanted to try my hand at a non-linear crime thriller that flowed like one big montage – a series of reveals one after the next – and to create an atmospheric experience that would heighten our outcasts' immoral journeys, as they try to get ahead by outsmarting the superficial system in place," said Mizelle. "But taking a shortcut to success never ends well, and karma is real."
Sweet and APL Film CEO Warren Nimchuk negotiated the deal with Mizelle. APL Film's sales slate includes UK crime story Mad Frank about gangster Frankie Fraser starring Stephen Graham, Vickie McLure and Jim Broadbent; and graffiti artist drama Burners with Rhianne Baretto, Ed Skrein, Nico Mirallegro and Bluey Robinson.