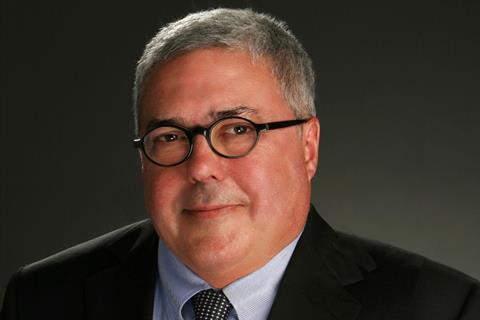 Village Roadshow Pictures (VRP) chairman and CEO Bruce Berman is to depart the company after 24 years.
The executive and producer will seek "new opportunities in the rapidly evolving film landscape", according to a press release issued on Monday (September 27).
Berman oversaw VRP's interests in projects at Warner Bros including Joker and the upcoming Matrix: The Resurrections set for release in December. He served as executive producer on both films and acts in the same capacity on Furiosa, the next instalment in the Mad Max franchise.
Under the Village Roadshow Pictures label Berman was executive producer on films such as the Danny Ocean franchise, American Sniper, Ready Player One and Mad Max: Fury Road. To date the 101 films produced by Village Roadshow and Warner Bros have grossed $18.5bn worldwide and garnered 19 Oscars.
Berman joined Warner Bros in 1984 as VP of production and was promoted in 1989 to president of worldwide production. He started in the film business working for Jack Valenti at what was then known as the MPAA (now MPA) while studying for his law degree. He got a job at Casablanca Films in 1978 and by 1982 had worked his way up to VP of production at Universal Pictures.
"I am incredibly grateful to have been involved in the inception of VRP and the impact our films and franchises have had not only on popular culture but also on the craft of filmmaking," said Berman. "I have been fortunate to work with some of the most talented artists both behind and in front of the camera and look forward to taking the experience I have gained and transitioning it to the next stage in my career."
Village Roadshow Entertainment CEO Steve Mosko added, "Bruce was integral in helping to create Village Roadshow Pictures. He has done a great job building and maintaining our long-standing relationship with Warner Bros. and we are looking forward to seeing and supporting his next endeavor."
VRP will continue developing and producing its film content based on its IP library as well as original ideas under the leadership of EVP's Jillian Apfelbaum and Tristen Tuckfield who both report to Mosko.