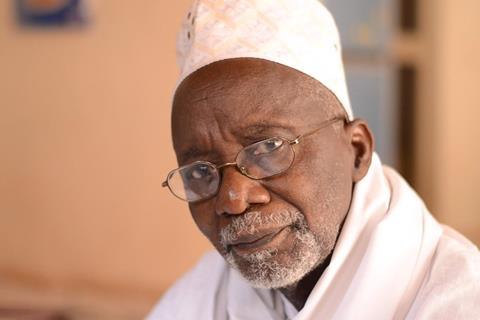 New York-based Visit Films has acquired Cannes Classics documentary A Daughter's Tribute to Her Father: Souleymane Cissé (Hommage d'Une Fille à Son Père) for worldwide sales.
The film, about legendary Malian director Souleymane Cissé, is getting its world premiere in the Cannes Classics line-up and being presented to buyers during the Marche by Visit.
Directed by Cisse's daughter Fatou Cissé, the Films Cissé/Sisé Filimu production traces the life and career of one of the greatest and most influential African filmmakers from his childhood and teenage years through the making of such acclaimed films as Cannes Jury Prize winner Yeelen to the present day.
Fatou Cissé commented: "When I learned of the film's selection to Cannes Classics, I cried with joy at the incredible news! My goal with the film is to pay tribute to my father. Through the Cannes Film Festival, the whole world will know what an amazing man he is. Cannes gave me this chance, this unexpected gift for a first film…what happiness!"
Visit president Ryan Kampe added: "Our goal has always been to champion voices from around the world and diverse communities. We are so happy to continue in the tradition of illuminating great filmmaking icons and actors like Souleymane Cissé who has changed and continues to change modern cinema."