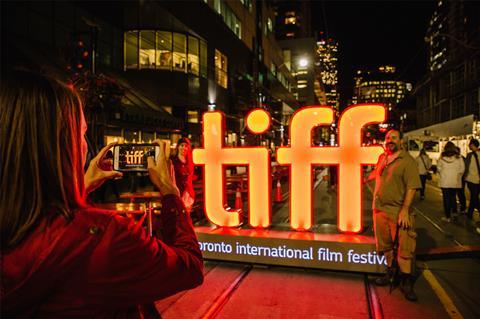 Voltage Pictures is launching international sales at virtual TIFF on upcoming action thriller The Last Job starring Oscar winners Richard Dreyfuss and Mira Sorvino.
Adam Lipsius (Amy & Sophia, Oceans Rising) will direct from his screenplay and produces through his Uptown 6 production company alongside Kris Wynne.
Dreyfuss (Netflix's The Last Laugh, Oscar-winning The Goodbye Girl, Close Encounters Of The Third Kind) will play Ben Myers, an ailing former mobster who returns home one day to discover his life savings have been stolen.
Choosing not to seek help from his detective daughter (Sorvino, Oscar-winning Mighty Aphrodite, Hollywood), Myers tracks down the thieves in an increasingly brutal quest for answers that leads him to question how he has lived his life.
Sarah Dunn negotiated the deal on behalf of Voltage. President and COO Jonathan Deckter announced the acquisition on Monday (September 7).
"It takes a truly gifted filmmaker like Adam and a truly exceptional project to attract talent of the calibre of Richard and Mira," said Adam Wright, EVP of sales and acquisitions at Voltage Pictures. "We're honoured to represent this special film, which truly encapsulates the kind of projects we at Voltage relish in offering to our international partners – high quality and highly commercial."
Voltage's sales slate includes YA sequel After We Collided which has begun to release internationally, as well as upcoming action-thriller The Marksman starring Liam Neeson, and gangster crime biopic Lanksy starring Harvey Keitel, Sam Worthington and Annasophia Robb.