EXCLUSIVE: Samhoud looking to open VR cinemas all over the world.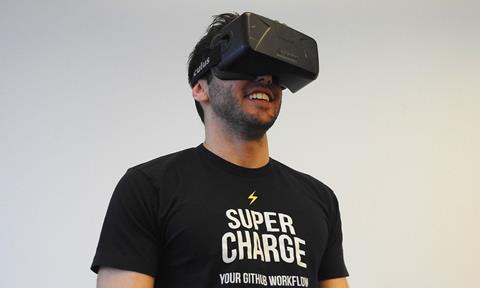 Amsterdam-based VR specialists Samhoud Media has announced in Cannes it will open its first VR cinema in China next month (on 10th June.) This will be located in Beijing.
Samhoud Media is also launching itself as a distribution company for VR and is a producer of VR content too.
Among its recent VR movies is 17-minute drama High Five, directed by Frank Lammers.
The announcements come as Samhoud looks to open VR cinemas all over the world.
The aim is to have 50 to 100 cinemas by the end of the year - and eventually to open 2000 to 3000 cinemas worldwide.
Samhoud aims to open 100 cinemas in China this year alone. It is working with partners everywhere from Dubai to Spain and Scandinavia.
The company launched its first venue, The VR Cinema, in Amsterdam 18 months ago - and the site has already attracted over 60,000 visitors. Its sites are built for between 50 and 200 viewers.
"We developed software which makes the whole experience a synchronised experience. Basically, you watch with 50 people all the same time," explained company founder, Jip Samhoud.
Samhoud works on a revenue sharing basis with exhibitor partners. Ticket prices in Amsterdam are €12.50 - and in China will be €6.
The cinemas show different 30-minute packages of films, family fun and animation packages, horror packages and documentary packages.
The content will be renewed every two months. The company has a partnership with VR specialist producers Baobab Studios, founded by Maureen Fan (Zynga) and Eric Darnell (Dreamworks).
"It's way cheaper to build a VR cinema than to build a traditional big cinema," Samhoud commented, but he cautioned that there is a shortfall in content.
"We can see the potential…we really need the movie industry to step into this. The techniques are there but now we really need the talent and the storytelling to bring it [VR] to the next level."