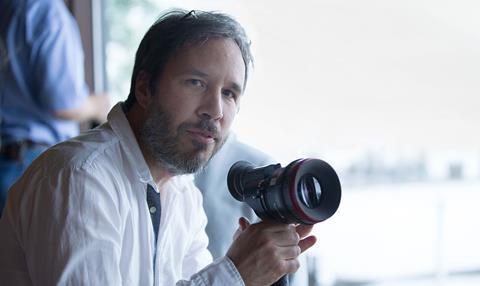 WarnerMedia's upcoming streaming service has ordered a Dune spin-off television series to go with the studio's currently-shooting feature version of the sci-fi classic.
Denis Villeneuve, director of the feature, will also direct the series pilot.
Dune: The Sisterhood will be produced by Legendary Television, TV arm of the feature production company, and will explore the universe of the novel series, originally written by Frank Herbert, through the eyes of the Bene Gesserit, a mysterious order of women.
Villeneuve and Jon Spaihts, the Doctor Strange writer also working on the feature, will write the pilot and the two will serve as executive producers along with Brian Herbert, Byron Merritt and Kim Herbert.
No casting has been announced for the series. Actors appearing in the feature include Javier Bardem, Timothee Chalamet, Zendaya, Jason Momoa and Charlotte Rampling.
Legendary's other plans for Dune projects include video games, digital content packages and comic book series.
In a statement, Villeneuve said: "The Bene Gesserit have always been fascinating to me. Focusing a series around that powerful order of women seemed not only relevant and inspiring but a dynamic setting for the television series."