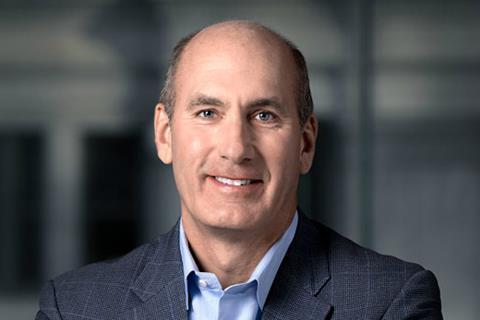 Setting up a head-to-head battle with Disney in the direct-to-consumer (DTC) marketplace, WarnerMedia has announced plans to launch a DTC streaming service in the fourth quarter of 2019.
Though few details were revealed, WarnerMedia said the service will offer films, TV series, documentaries and animation from the company's vast content library.
Competing with Disney, Netflix, Amazon and perhaps a new platform from Apple, the WarnerMedia service should benefit in marketing and distribution terms from the marketplace clout of telecommunications giant AT&T, which acquired Time Warner (as WarnerMedia was known before the deal went through) earlier this year.
WarnerMedia includes the Warner Bros film studio, HBO and Turner, which itself includes CNN and cable networks TBS and TNT, home to original series such as The Alienist.
In a brief statement confirming the DTC plan, WarnerMedia CEO John Stankey said: "This is another benefit of the AT&T/Time Warner merger, and we are committed to launching a compelling and competitive product that will serve as a complement to our existing businesses and help us to expand our reach by offering a new choice for entertainment with the WarnerMedia collection of films, television series, libraries, documentaries and animation loved by consumers around the world."
Stankey added: "We expect to create such a compelling product that it will help distributors increase consumer penetration of their current packages and help us successfully reach more customers."
At a business conference just after the announcement was made, Stankey indicated that the service will combine some of the over-the-top (OTT) offshoots already available from WarnerMedia brands, but that HBO's OTT service HBO Now will also be available separately.
"The combined offer will not look like anything out there," Stankey reportedly said at the conference. "Our job isn't to build another Netflix. Our job is to build a compelling content."
Disney plans to launch two direct-to-consumer (DTC) streaming services - one for families, the other more adult-oriented - by the end of next year, after completion of its deal to buy most of the assets of 21st Century Fox, including the film studio and FX cable network.