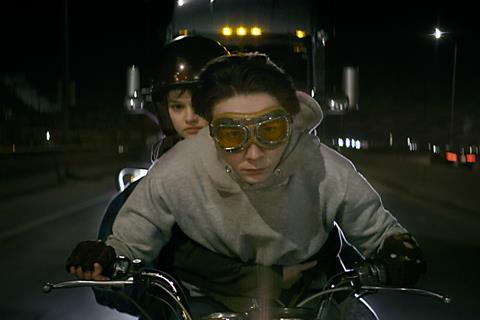 World premieres of YouTube series Wayne from the writers of Deadpool, and National Geographic's hybrid series Valley Of The Boom are among the programme highlights for the second Tribeca TV Festival.
The festival, which will run from September 20-23 at Spring Studios in New York City, has unveiled a line-up that also includes season premieres of Law & Order: SVU, Shark Tank, Tracey Ullman's Show, Ray Donovan, Madame Secretary, Startup, and Anthony Bourdain: Parts Unknown.
The festival's Tribeca Talks section will feature conversations with Bryan Cranston and Rosario Dawson.
A new section, Fall Pilot Season, will present new independent TV pilots, including British dark comedy Great Expectations, created by Pip Swallow with Stefan Georgiou on board as and executive producer.
Deadpool writers Rhett Reese and Paul Wernick will present the world premiere of Wayne (pictured), their teen comedy for YouTube Premium. House Of Lies writer-director Matthew Carnahan will present Valley Of The Boom, which uses scripted scenes and documentary footage to tell the story of Silicon Valley's tech boom and subsequent bust in the 1990s.
Tribeca co-founder Robert De Niro said: "TV reaches audiences anywhere – in their homes, on their tablets, on their phones – but it's also special to experience them on the big screen with others at the Tribeca TV Festival."
Jane Rosenthal, co-founder and executive chair of Tribeca, added: "Tribeca has created a platform that lets episodic storytellers experience their stories directly with their audiences. We're excited to celebrate these cultural icons and new voices with the second annual TV Festival."