Industry experts tip the hottest pitches and works-in-progress at Goa's Film Bazaar, from animation to a serial killer story.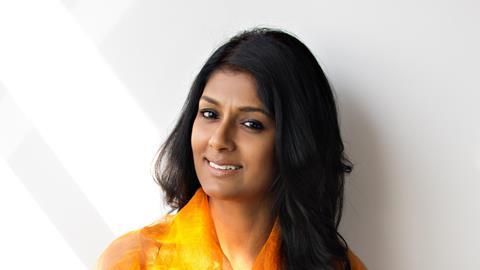 Industry attendees were praising the quality of this year's projects at Film Bazaar, setting the stage for indie Indian films to continue to make waves around the globe at festivals and beyond.
Films from Film Bazaar Recommends (some still in post-production) stirring buzz from international buyers and festival programmers include Rohit Mittal's serial killer mockumentary Autohead; Goan director Miransha Naik's village bullying story Juje; Sanal Kumar Sasidharan's thriller An Off-Day Game; Pushan Kripalani's marriage drama The Threshold; and Bauddhayan Mukherji's The Violin Player, about a Bollywood session violinist.
Hot documentaries – both in Film Bazaar Recommends — include Alka Rahuram's women's boxing story Burqa Boxers (which has been sold for a narrative re-imagining) and Rahul Jain's Machines, a sensory look at a textile factory in Gujarat.
In the Co-Production Market, hot pitches included Fahad Mustafa's Indian-Middle East survival drama A Goat's Life; Gitanjali Rao's painted animation Bombay Rose; Amit V Masurkar's black comedy Newton; Mukti Krishan's female-centric drama Sandhya; Arun Karthick's Tamil drama A Tempest; Nandita Das' [pictured] writer's biopic Manto; and Aditya Vikram Sengupta's fantasy drama Memories And My Mother.
While no deals had been signed as of press time, international visitors expect to do business with some of the projects they are scouting at Film Bazaar.
Nancy Gerstman, co-president of New York-based distributor Zeitgeist – which is currently distributing Court — made her first trip to Film Bazaar. "I'm impressed by the quality of films I've seen," she told Screen.
Other first-time attendees represented Focus Features, Magnolia Pictures and Samuel Goldwyn Films. Representatives from more than 36 countries were here, including festival scouts from Cannes, Venice, Locarno, Tribeca and more.
Mollye Asher, from female-centric New York production company Gamechanger Films was impressed with the women's voices here. "I was excited to see the number of female directors at the Co-Production Market," she said. "A number of the stories seem to have a universal quality. Like Sandhya, that's a woman finding her own agency out of a traumatic relations, that's very universal."
Paris-based Nathan Fischer of Stray Dogs, which has recently sold Indian films Sunrise and Island City, said that Film Bazaar "is great to keep in touch in just a few days with what's being produced in India. You see everything that's happening, and all the filmmakers are here."