EXCLUSIVE: MFI reports strong business on Palme d'Or winner.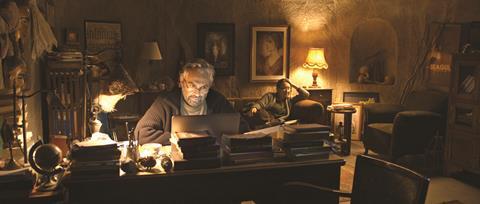 Paris-based Memento Films International has sold Turkish filmmaker Nuri Bilge Ceylan's Palme d'Or winner Winter Sleep to more than 30 territories.
Set against the backdrop of the remote Cappadocia plateau in central Turkey, the film revolves around a retired actor who runs a small hotel with his young wife with whom he has a stormy relationship and his recently divorced sister. It was Ceylan's sixth film to premiere in competition in Cannes.
The latest European territories to acquire the film include Hungary (Vertigo), Czech Republic (Film Europe), Italy (Lucky Red), Spain (Golem), Scandinavia excluding Norway (Non Stop), the Baltics (KIFF), Bulgaria (Sofia International Film Festival) and Poland (Film Point Group).
Cinema Prestige has taken the film for Russia and Beirut-based Moving Turtle acquired Middle East rights.
In Asia, it has sold to Japan (Bitters End), Hong Kong (Edko), China (Media Asia) and South Korea (Art House Momo). Respected Melbourne-based art-house distributor Sharmill Films acquired the film for Australia and New Zealand.
In Latin America, it has been acquired for Brazil (Alpha Filmes), Colombia (Cine Colombia) and Latin America pay-TV (HBO Lat Am).
Metropole Films Distribution took Canadian rights and a US deal is in the works.
Deals announced during Cannes include the UK and Ireland (New Wave), Benelux (Cineart), Israel (Orlando Films), Greece (Ama Films), ex-Yugoslavia (MegaCom), Mexico (Mantarraya), Romania (Asociatia Culturala Macondo), Taiwan (Swallow Wings), Switzerland (Trigon), Austria (Stadtkino), Portugal (Leopardo Filmes) and Norway (Fidalgo).
MFI's sister company Memento Films will release the picture in France this summer.
More deals
MFI scored a slew of sales on a number of other titles on its Cannes slate.
New deals for Jim Mickle's thriller Cold in July, which screened in Directors' Fortnight having premiered at Sundance, include to Russia (Cinema Prestige), Italy (Movie Inspired), Hong Kong (Edko) and Turkey (Bir Films).
Uruguayan Alvaro Brechner's comedy Mr. Kaplan, about an elderly Jewish man who is convinced that a local restaurant owner is a Nazi war criminal on the run, sold to Brazil (Providence), Greece (Feelgood Entertainment), Spain (Avalon) and Germany (Neue Visionen). Previously announced deals on the film include to Israel (Lev) as well as Australia and New Zealand (Palace Films).
French distributor Haut et Court picked up Argentine Diego Lerman's Refugiado – about an abused mother and her son looking for a safe place to stay – which premiered in Directors' Fortnight.
Previously announced deals on the film include to Spain (Caramel), Benelux (Contact Film) and Switzerland (Trignon). Wiesner Distribution has picked up rights for Puerto Rico, Costa Rica, Panama and the Dominican Republic.