10 directors will be presented at Sydney Film Festival.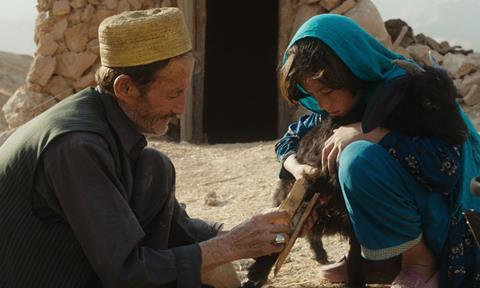 European Film Promotion (EFP) has announced the line-up for its second year of Europe! Voices of Women in Film at the Sydney Film Festival.
The selection includes both new and established female European directors, with the aim being to introduce them to Australian audiences, industry and the press.
Among those selected this year are Shahrbanoo Sadat, whose 2011 film Vice Versa One earned her a residence at Cinéfondation in Cannes 2011. She presents her feature debut Wolf And Sheep, which is among five features in this cohort.
Hope Dickson Leach, one of Screen's former Stars of Tomorrow, has also been selected with her feature debut The Levelling.
Amanda Kernell is also among the selection, her film Sami Blood having been shown at Berlin, Venice, Toronto, Sundance and Rotterdam.
The Sydney Film Festival takes place June 7-18, 2017.
Full Europe! Voices of Women 2017 selection:
Tizza Covi, Rainer Frimmel, Mister Universo, (Austria, Italy)
Rusudan Glurjidze, House Of Others, (Georgia, Spain, Russian Federation, Croatia)
Helene Hegemann, Axolotl Overkill, (Germany)
Amanda Kernell, Sami Blood, (Sweden, Norway, Denmark)
Hope Dickson Leach, The Levelling, (United Kingdom)
Teona Strugar Mitevska, When The Day Had No Name, (FYR of Macedonia, Belgium, Slovenia)
Neasa Ní Chianáin, David Rane, School Life, (Ireland, Spain)
Shahrbanoo Sadat, Wolf And Sheep, (Denmark, France, Sweden, Afghanistan)
Claudia Varejão, Ama-San, (Portugal, Switzerland, Japan)
Petra Biondina Volpe, The Divine Order, (Switzerland)