EXCLUSIVE: Feature marks second collaboration between Swen Group and Conglomerate.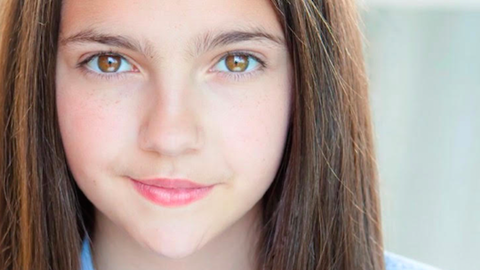 Emily Carey, who plays the young Diana in global smash Wonder Woman, will star in the live-action family feature Anastasia: Once Upon A Time.
The feature is a retelling of the Anastasia Romanov story and marks the second production between Swen Group, the Latin American giant that recently established a US distribution arm, and Conglomerate, the Florida-based production company behind Walt Before Mickey and the upcoming Little Mermaid.
Anastasia: Once Upon A Time begins in 1917 as the youngest daughter of Tsar Nicholas II flees Lenin's troops through a time portal, emerging in 1988 when she befriends a young American girl.
Carey will star alongside Kendall Vertes as Tana and Aliyah Moulden from TV show The Voice, who will write and perform original songs. Blake Harris directs, as he did on Little Mermaid.
Although rumours of the real Anastasia's escape endured for years, in reality she is believed to have perished with her family at the hands of the Bolsheviks in 1918 shortly after the Russian Revolution.
Conglomerate head Armando Gutierrez serves as producer alongside Eli Lipnik, Peter Lees and Bret Jones. Swen will handle worldwide sales.
"I am so thrilled to be cast as Anastasia. The team is incredible and it is such a beautiful script," Carey said. "It is a meaningful and completely unique take on the story of Anastasia. I cannot wait to share it with the world."
Lipnik added: "I am very excited about the continued growth of Swen and our newly formed partnership. I look forward to many years of creating films together."
Swen launched US operations in April with the theatrical release of comedy The Outcasts. Its distribution pipeline includes Una starring Rooney Mara and Ben Mendelsohn.
The first film in the Swen-Conglomerate pipeline, Purge Of Thrones, is currently in post.