COMIC-CON: Fox executives love their traditional end-of-day slot at Comic-Con and kept their appointment with the early evening crowd to good effect in a raucous finale to Saturday's Hall H programme.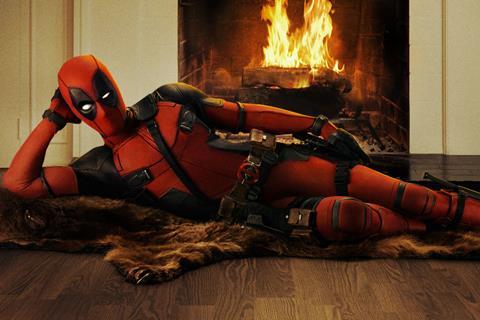 The cast from X-Men: Apocalypse provided a suitably grand ending as Hugh Jackman, Jennifer Lawrence, Michael Fassbender, James McAvoy and Oscar Isaac joined others to talk up Bryan Singer's upcoming episode.
Footage showed the dastardly Apocalypse played by Isaac in mesmerising form as a godlike threat to the superhero collective.
Prior to that Jackman and Singer shared the stage with moderator Chris Hardwick and waxed nostalgic about the 16-year-old franchise.
Jackman thanked Singer for giving him "the greatest part I have ever had", while the director confided that he offered the role of Wolverine to the Australian on the spot after watching his audition – something he had never done before.
The star also announced that the next Wolverine film to be directed by James Mangold would be his last in the role.
Maze Runner 2, Victor Frankenstein
Fox started the session with footage from The Maze Runner: The Scorch Trials due out on September 18, before James McAvoy and Daniel Radcliffe entertained the crowd talking up Victor Frankenstein. The horror-drama opens on November 25.
Josh Trank and his key cast of Miles Teller, Michael B Jordan, Kate Mara, Jamies Bell and Toby Kebbell appeared for the Fantastic Four segment.
Trank introduced footage and the cast spoke of how the family element to the origins story had appealed to them. The film is set to open on August 7.
Deadpool
The biggest laugh of the session and arguably the entire day arrived courtesy of the Deadpool panel.
Ryan Reynolds, TJ Miller form HBO hit comedy Silicon Valley and moderator Hardwick provided suitably irreverent banter for what will be the first R-rated superhero film.
A foul-mouthed recorded intro gave a taste of what was to come and director Tim Miller, a first-timer, then showed a trailer that brought the house down.
"This character inhabits a space in the comic universe that no other character can or ever will inhabit," said Reynolds of the fast-talking, potty-mouthed former Special Forces ace.
"It's an absolute miracle that a studio let us make Deadpool, let alone an R-rated Deadpool."
For the first time this Comic-Con, Hall H echoed to the cries of "one more time" as the crowd demanded to watch a trailer encore.
Fox obliged and studio brass knew immediately that February 2016 cannot come soon enough.
Earlier in the day geek culture idol Joss Whedon received Comic-Con's Icon Award and revealed he was working on a six-part comic about a Victorian female Batman character called Twist.