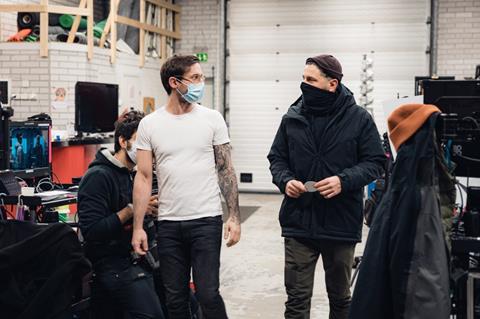 Seeking to bolster Finland's film industry and grow its connections in the country beyond an initial pact with the southern city of Tampere, XYZ Films has struck two more strategic alliances in the emerging Nordic hub.
The expanded network now encompasses the Finnish capital and most populous city, Helsinki, as well as Oulu, a tech hub that also ranks as the most populous city in northern Finland, and the fifth overall.
Last December LA-based XYZ Films signed a strategic alliance with Tampere, Finland's third most populous city, where production took place on Dual starring Karen Gillan, Aaron Paul, and Beulah Koale.
The sci-fi thriller is now in post and being lined up for a festival premiere either later this year or in early 2022. It was the first Hollywood production to film entirely in Finland and shot under Covid protocols, employing approximately 100 Finnish film professionals.
Dual is financed through the joint fund established by XYZ Films and Finnish venture capital firm IPR.VC.
XYZ Films, who have built a reputation discovering and nurturing genre talent around the world, are understood to be exploring a second feature production in Finland.
High on the agenda of its Finnish initiative is the establishment of a competitive local industry that can offer attractive incentives, skilled crews, and world-class infrastructure.
Under the initiative, XYZ Films is moving ahead and identifying writers for its first industry masterclass on screenwriting expected to take place later this month.
"There's an exciting movement taking place in Finland," said XYZ Films partner and co-founder Aram Tertzakian. "It started last autumn when we shot Dual in Tampere and partnered with the city to bolster its industry, and that momentum has now spread to Helsinki, Oulu, and beyond."
"A company like XYZ represents the ideal partner," added Anni Wessman, head of International Audiovisual Producers Finland. "They are well connected, have a great reputation, have the ability to attract financing and top-tier talent, and have key experience in what it's like to realise one of their productions in Finland.
"Partnerships like that should be fostered and maximised so that Finland can better realise its potential as a desirable place to host international productions."