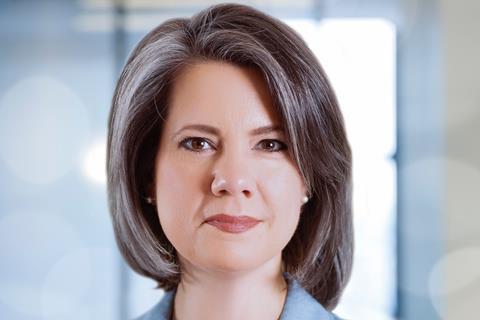 When Canada's government first announced Covid-19 emergency relief measures for the country's film and TV industries last spring, a speedy response was of the essence for Telefilm Canada, the government-backed organisation that works to finance, develop and promote the industry.
"It was about turning on a dime, being rapid, being agile," says executive director Christa Dickenson of Telefilm's pivot from its normal, project-based service to disbursing relief funding to a pandemic-strapped industry.
"We created dedicated teams and re-did our whole platform in order to ingest this as quickly as possible," Dickenson adds. "We opened the doors within a week of having our guidelines up and the money started flowing immediately thereafter."
In the initial phase of government support announced last May as part of an overall $395m (c$500m) Covid-19 Emergency Support Fund for cultural, heritage and sport organisations, Telefilm received $21.4m (c$27m) to allocate to the industry. The Canada Media Fund (CMF), whose programmes supporting TV and digital production are administered by Telefilm, received another $70.3m (c$88.8m).
Keeping the lights on
In a second phase, launched in July, Telefilm and CMF were together assigned an additional ($22m (c$27.8m), including more than $1.3m (c$1.7m) earmarked for cinemas showing Canadian films and $792,000 (c$1m) for audiovisual training and development groups. The Telefilm portion of the phase one and phase two funding, now all allocated, went to nearly 550 companies whose films had been backed by the organisation over the previous few years.
"We wanted to make sure we could capture as many clients as possible, so we reached back three years," Dickenson explains. "You're talking all the companies that were clients, of any size. That was incredibly important."
Whereas Telefilm funding usually supports specific film projects, the relief funding, she says, was "about making sure the lights are kept on and that you're there to see another day to do your projects".
Up to 15% of Telefilm's phase one total, or around $3.2m (c$4m), together with the same percentage of the CMF's total, was allocated as additional top-up funding for industry companies from underrepresented communities, including racialised and Indigenous groups, people with disabilities, LGBTQ Canadians, language-minority communities and women.
"We realised quite quickly that those underrepresented communities were in even more dire straits than established companies," says Dickenson. "It's about making sure all the creators are being helped and where there have been historical barriers to access we have to acknowledge them and begin to remedy them."
A further industry support measure was established last autumn, when Telefilm was charged with the administration of the Short Term Compensation Fund (STCF), designed to help out independent production companies for Covid-related interruptions or shutdowns on eligible Canadian projects.
Up to $40m (c$50m) was made available by the government for an initial six-month period to the end of this March. Telefilm reports that, as of late February, 133 projects representing more than $63.2m (c$80m) worth of production had been approved for coverage. Thanks to Canadian producers' on-set safety measures, only four of them had needed to submit claims.
STCF — which offers maximum compensation of $1.2m (c$1.5m) for temporary interruptions and $2.4m (c$3m) for complete shutdowns — was recently extended for a year, from April 1 to the end of March 2022, with total funding increased to $79.2m (c$100m).
While Canada's initial pandemic relief funding was, says Dickenson, "to make sure companies can survive," STCF addressed the fact that "to trigger production the real hurdle was insurance coverage". By extending the fund, she adds, the Canadian government "recognised the system is working. That's so important, because it provides predictability. This really is a turning point for the industry."
Though its film and TV industries remain more active than many, Canada, like most countries, is still grappling with the effects of the now one-year-old Covid-19 pandemic and facing challenges in its effort to vaccinate its population. So, Dickenson acknowledges, "maybe in time there will be other areas of the industry that will need more support."
But for the time being, she suggests the measures already provided by the government mean the Canadian industry's need for pandemic relief has been met, citing a survey showing 98% satisfaction with the speed of the organisation's response to applications and 81% satisfaction with the amounts of aid delivered.
"I feel very confident it has been met for the challenges we have been presented with to date," she says.