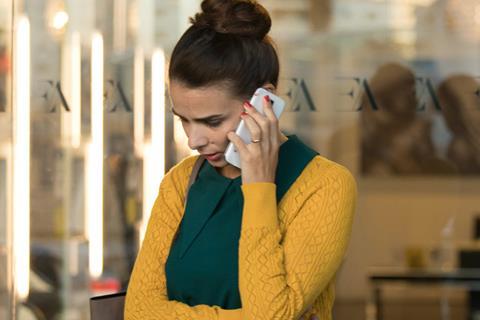 Zeitgeist Films in association with Kino Lorber has acquired all North American rights to Israel director Michal Aviad's timely Contemporary World Cinema selection Working Woman ahead of its anticipated international premiere in Toronto.
m-appeal handles international sales on the drama about Orna, an industrious, talented and ambitious woman who faces sexual harassment in the workplace.
Promoted by a boss who makes inappropriate advances, and married to a struggling restaurateur, Orna becomes the breadwinner for their three children and must find the strength to fight for her self-worth.
Working Woman screens to press and industry on Friday (September 7) before the premiere on September 11. Zeitgeist plans a spring 2019 theatrical release.
"We were so impressed by the honesty of this work," said Zeitgeist co-presidents Emily Russo and Nancy Gerstman. "Michal Aviad's filmography is filled with movies about women and their struggles years before the recent headlines and we are so lucky to have a film like Working Woman to present to the world at this moment. We are thrilled and honored to be associated with it."
Aviad added, "I wanted to closely examine the much convoluted, often gray, routine sexual harassment at the workplace. I wish that viewers, women and men, will come out of the film with an understanding of how and why sexual harassment happens so routinely at the workplace."
m-appeal CEO Maren Korymann said, "Working Woman is an incredibly timely film that has strong commercial appeal and lasting social impact. We want the film to be seen by everyone, and we are thrilled that Zeitgeist and Kino Lorber will jointly give it the visibility it deserves in the North American market."
Head of sales Alexandra Abykova added, "We are proud to collaborate with Zeitgeist and Kino Lorber on this extraordinary film. We have always admired their excellent film taste, as well as their combined expertise over many decades of success with theatrical and digital distribution."
Zeitgeist/Kino Lorber's upcoming releases include Matt Tyrnauer's Studio 54 which will open on October 5 in New York, and Astra Taylor's What Is Democracy?, which receives its North American premiere in Toronto.