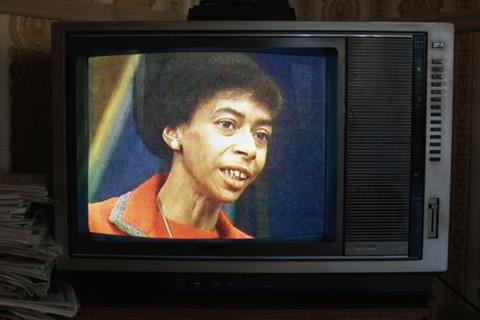 Zeitgeist Films in association with Kino Lorber has acquired North American rights to Matt Wolf's documentary and festival favourite Recorder: The Marion Stokes Project.
Andrew and Walter Kortschak of Los Angeles-based End Cue and Kyle Martin of Electric Chinoland developed and produced the documentary, which received its world premiere at Tribeca Film Festival and went on to screen at AFI Docs and Hot Docs.
Recorder: The Marion Stokes Project centres on Marion Stokes, a radical recruited by the Communist Party, who became a wealthy reclusive archivist later in life and secretly recorded American television 24 hours a day for 30 years from 1975 until her death in 2012.
For Stokes, taping was a form of activism as she believed a comprehensive archive of the media would become invaluable one day. It proved to be a maddening project that nearly tore her family apart. It was also a visionary move. Stokes' 70,000 VHS and Betamax tapes are currently being digitised and archived for future generations.
Recorder: The Marion Stokes Project will open in New York on Nov. 15, followed by nationwide rollout, and VOD and home video release via Kino Lorber shortly thereafter. It will air on PBS' Independent Lens in 2020. Kino Lorber senior vice-president Wendy Lidell brokered the deal with CAA Media Finance.
Zeitgeist Films co-founders Nancy Gerstman and Emily Russo said, "We are huge fans of 'stranger than fiction' stories and Matt Wolf's Recorder: The Marion Stokes Project is one of the best. The complicated, enigmatic Stokes was an uncommonly interesting person and her crazy and genius project of recording television shows for 30 years was meant to help us define who we are as Americans. Wolf has captured her strange life brilliantly and we are proud to be representing a film that is the antithesis of 'fake news."
Wolf said, "I'm thrilled to be working with Zeitgeist Films in association with Kino Lorber. I learned how to be a filmmaker by watching so many of the titles and directors distributed by Zeitgeist and Kino Lorber, so it's an honor to be in their company."
New York-based Wolf's documentary credits include Wild Combination, about the cult cellist and disco producer Arthur Russell, and Teenage, about early youth culture and the birth of teenagers. He also directed HBO's It's Me, Hilary, and is the co-curator of film for the 2019 Whitney Biennial.
Kino Lorber handles releases in ancillary media for Zeitgeist Films, among others. Together, the companies have collaborated on Alexandra Dean's Bombshell: The Hedy Lamarr Story, and Petra Biondina Volpe's Tribeca-winning The Divine Order.
Kino Lorber's documentary releases include Fire At Sea, Of Fathers & Sons. Zeitgeist Films has released the best foreign language Oscar winner Nowhere In Africa, among others.