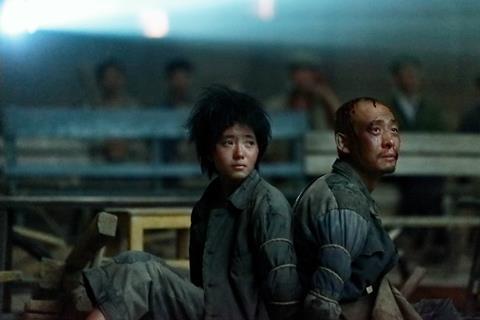 Zhang Yimou's One Second has been withdrawn from the Berlinale Competition line-up, the festival has confirmed.
A Berlinale spokesman said this was because of "technical reasons with the post-production". The scrapped world premiere was hastily replaced with Zhang's 2003 Berlinale selection and best foreign-language Oscar nominee Hero, which will play out of competition on February 15 and 16.
One Second is the second Chinese-language film to be withdrawn from the festival at short notice, after Derek Tsang's Better Days was pulled from Berlin's Generation 14Plus section last week, also because of "post-production reasons".
Chinese industry insiders are speculating that the film was forced to withdraw due to a censorship issue in Beijing. It is highly unlikely that the film did not have the censorship seal of approval, known as the 'Dragon Stamp', as it would not have been allowed to announce its Berlin competition slot otherwise. However the feature may have failed to secure another important piece of documentation.
China's film censorship regulations are being updated following the restructure of the Film Bureau last year, and there is some confusion in the industry about what the new rules entail. One Second is set during the Cultural Revolution, which is regarded as a politically sensitive era to depict.
Zhang's previous films include Red Sorghum, and Raise The Red Lantern.