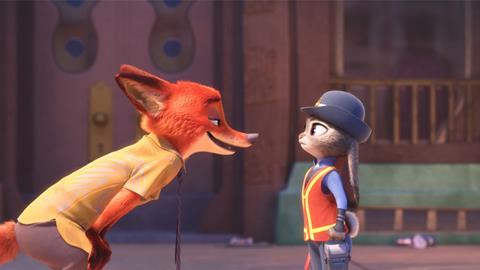 Rich Moore, the Oscar-winning animation director whose credits include Zootopia and Wreck It Ralph, is leaving the Disney fold and will join Sony Pictures Animation to develop, produce and direct original animated features.
Moore will also be available to act in an advisory capacity with ongoing feature film and series-based projects at the studio.
Moore directed Oscar-winner Zootopia (pictured) with Byron Howard and made his directorial debut with Disney Animation on the 2012 Oscar-nominated Wreck-It Ralph. He most recently directed the 2018 Oscar-nominated follow-up, Ralph Breaks The Internet with Phil Johnston.
Sony Pictures Animation president Kristine Belson said, "Rich is a world-class storyteller and he brings with him a wealth of experience and a unique sensibility for story, comedy and heart. We are so excited for him to join our team of filmmakers at Sony Pictures Animation as we continue to develop a slate of animated features that are big, bold, and will take audiences by surprise."
Moore said, "Sony Animation has emerged as a major player among animation studios. Their vision to give filmmakers and artists the freedom to take risks, and to really push the envelope when it comes to visual style and breadth of storytelling is impressive, and I can't wait to be a part of shaping the studio's future.
Moore had this to say of Walt Disney Animation Studios: "Ten years is a long time – but when you're working on incredible films with people you love as I have these last ten years, that time flies by. I will always cherish my days at the Walt Disney Animation Studios and I leave with the faith that the studio is in good hands. I remain a lifelong Disney Animation fan and look forward to the films they'll create in the future."
Moore was one of the original three directors on The Simpsons, and directed numerous episodes over the first five seasons. He oversaw creative development and production of Matt Groening's Futurama, and his credits include Warner Bros short Duck Dodgers – Attack Of The Drones, and the CBS prime-time pilot Vinyl Café.