CHINA BOX OFFICE: While Dawn Of The Planet Of The Apes and The Expendables 3 topped the box office over the week September 15-21, Liam Neeson starrer Non-Stop had a strong opening, grossing $7.28m in three days.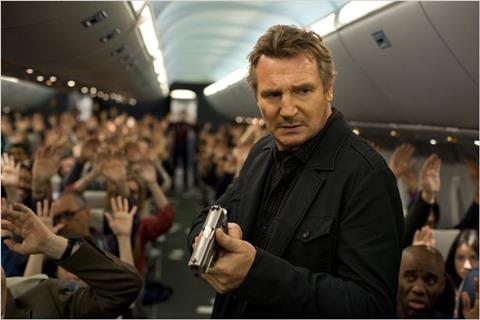 Apes took a further $8.44m for a cumulative total of $110.71m, which makes it the fourth highest-grossing Hollywood film of all time in China, behind Transformers 4, Transformers 3 and Iron Man 3. The Expendables 3 took $7.62m for a cume of $69.59m and second place in the chart.
Meanwhile, StudioCanal's Non-Stop, distributed by Bona Film Group, was the top film over the weekend and ranked third for the week, with 1.4 million admissions. Released by Universal in the US, the film has grossed $225m worldwide.
"This is the biggest success for a StudioCanal production in China. This result shows the there is an opportunity for ambitious European productions to perform in this great market," said StudioCanal international distribution chief Matthieu Zeller.
In its first full week, Warner Bros' Into The Storm took $7.21m for fourth place in the chart and a cume of $14.83m, while Hong Kong-China co-production But Always came in fifth with $6.41m for a cume of $34.28m.
Zhao Baogang's war film One Step Away, starring Sun Honglei and Gwei Lun-mei, came in sixth, grossing $6.31m in its opening three-day weekend, followed by Lionsgate's Divergent with $2.18m for a cume of $11.71m.
Rounding out the chart, Korean thriller Cold Eyes grossed $1.23m in its first six days; Beauty And The Beast took $830,000 for a total of $2.49m; and local thriller Inside The Girls grossed $780,000 for a cume of $1.86m.
China's National Day holiday runs October 1-7. Local films scheduled to open during this period include Peter Ho-sun Chan's Dearest, which opens on Thursday night (Sep 25), Ning Hao's Breakup Buddies and Ann Hui's The Golden Era.