Roberto Olla, executive director of Eurimages (the Council of Europe's film fund) is calling for a re-think of how the organisation reaches its funding decisions and, in particular, how it defines "quality".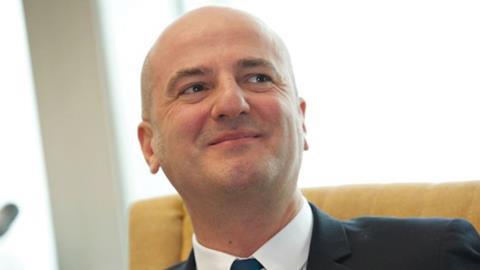 Speaking around the Berlinale, where there are nine Eurimages features in official selection including opening title Nobody Wants the Night by Isabel Coixet, Olla has emphasised that Eurimages is a "cultural" fund.
"Eurimages should help producers taking risks," Olla declared. "We are a cultural fund. We are not, like MEDIA, an industrial fund. We are there to help producers trying new things and being original."
Under the current decision making process, Olla suggested, "quality" is evaluated "on the basis of the classic dramaturgical criteria." This means that projects which are presented in a non-conventional way or use new technology and innovative storytelling and funding models tend to be ignored.
"What we are trying to understand is how can we adapt," Olla said of the organisation's attitude toward less orthodox projects. "We ask ourselves why we reject them. Are they bad because their content is bad or are they bad because we do not understand them."
Eurimages is setting up a study group to reflect further on its selection criteria.
Olla's own opinion is clear. He believes that Eurimages should keep on financing "arthouse mainstream films" from established auteurs working for solid production companies.
"We should keep on doing this because it is our brand and it is what the market wants."
However, Olla also believes that Eurimages should "put some money aside and maybe dirty our hands by trying new things that are maybe not going to be very successful at the beginning.
"BBut that's the way things evolve. I think it is the role of public funds to do that because private funds want to recoup their investment and have profits. If a public fund doesn't do it, who can do it?"
One idea that Olla is floating is that Eurimages uses money recouped from mainstream arthouse films to invest in less traditional fare. "That money, which is between €1.5m and €2m a year, instead of re-investing it in the fund as a rollover system, we could put it aside and reserve it for more delicate films."
The number of projects submitted for funding have been increasing very sharply. The orgsanisation's budget is currently €25m a year. Approximately €23m come from the member states' contributions and the rest from recoupment.
Eurimages currently has 37 members. Armenia is expected to become a member during 2015.
This year, Eurimages is further strengthening its partnership with the Berlinale coproduction market. The organisation will be giving a Eurimages Co-Production Development Award, which will go to one of the projects selected from the Berlinale Co-Production Market. The cash prize of €20,000 will go to the producers of the winning project to support its development. ENDS
a