Britweek organisers announced on Wednesday the day-long NewFilmmakers Los Angeles (NFMLA) programme set for April 30.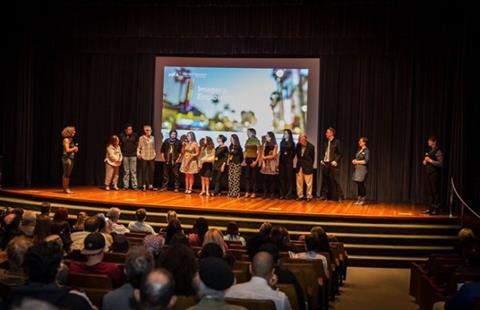 Celebrating cinema from the UK, the event will concentrate on two InFocus short programmes along with a line-up of features.
Between films, audiences can watch Q&A's with film-makers and enjoy cocktails in Downtown LA.
Shorts Program #1 will showcase Patrick Maxwell's Delicate Things featuring Paula Malcolmson from The Hunger Games and The Green Mile and newcomers, Ciaran McMenamin and James Stockdale.
The line-up include mystery The Balance by Daniel Lament, as well as sci-fi Scattered by Joshua Bregman, thriller Textual Relationship by Syd Heather, and drama Talgar The Hunter from Charlie Crane.
Shorts Program #2 includes' Alex Kyrou's drama White Awake, Andrew Jonathan Smith's drama Jellyfish, Cousins Richard's wartime tale Waiting For Dawn, Steven Huffaker's comedy Blast From The Past, and Breathe, a dark drama from Paul Kowalski.
The Feature Film Program includes rom-com Kickstarted, and Dating Daisy by Neel Upadhye starring Erica Dasher and Joe Manfrellotti. A NFMLA event from earlier this year is pictured.