Dir:Nicholas Jasenovec. US. 2008. 88mins.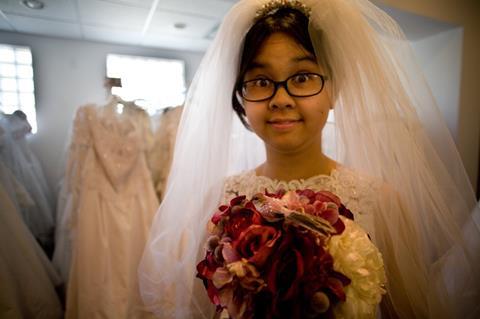 A beguiling mixture of documentary and fiction results in an examination of true love that's truly lovely in Paper Heart. Ostensibly a nonfiction film about Los Angeles comedian Charlyne Yi's search for the secret to finding your soul mate, Paper Heart soon adds a romantic-comedy narrative subplot when Li begins dating actor Michael Cera (her real-life boyfriend). Though the film's cutesy cleverness could have produced an insufferably smug vanity project, Paper Heart turns out to be one of the most refreshing and funny love stories in recent memory.
Bolstered by co-star Michael Cera's involvement in the super-popular comedies Juno ($231m worldwide) and Superbad ($170m), Paper Heart, which played as part of Sundance's U.S. Dramatic Competition, certainly seems capable of attracting young, hip audiences who will love the movie's unconventional hybrid of fiction and nonfiction. Handled properly, the film could be a word-of-mouth hit in major metropolitan markets.
Professing to be baffled by what it means to be in love, Charlyne Yi recruits her friend, director Nicholas Jasenovec (Johnson), to film a documentary as she travels cross-country interviewing people to get their take on the subject. During the process, she becomes smitten with Jasenovec's pal Michael Cera (Cera, as himself) and starts dating him, but their romantic sparks are threatened by Jasenovec's insistence that they keep filming everything - even the couple's early courtship.
The real Nicholas Jasenovec directed and co-wrote the film and it's indicative of the film's postmodern strategy that one is constantly juggling what is and is not authentic on screen. The one element that is entirely real is the interviews Yi conducts with regular Americans. With easygoing candour, these subjects (a couple married for 50 years, a divorced man, a Las Vegas wedding-chapel proprietor) express their opinions on love in such simple, human terms that the cumulative effect is surprisingly touching. (Some of the subjects' stories are also illustrated with hand-made puppet shows which have a quirky but dreamy quality to them.) Where other celebrity documentarians mock their normal-folks interviewees, Yi and Jasenovec are generous to their subjects, letting their heartfelt testimonials speak for themselves without smug commentary from the filmmakers.
As a screen presence, Yi can be grating at times. Her stand-up comedy relies on a cutesy hyper-awkward persona punctuated by nervous giggling. In Paper Heart's interviews, she keeps those gimmicks in check, but in the fiction section of the film, they creep back up, causing her to come across as not entirely genuine. Thankfully, this problem is counteracted by Cera's naturalistic, very funny performance as himself. Though not largely deviating from the geeky chic characters he played in Juno and Superbad, Cera still gets plenty of comic mileage from his minimalist, ironic demeanour.
As it reaches its conclusion, Paper Heart gets disappointingly absorbed in the difficulties Yi and Cera face as a new couple with documentary camera crews following their every move. This riff on reality-television's disruption of private lives doesn't have very much ingenuity, but it's the only glaring mistake in this sweet, odd little film.
Production companies
Anchor Bay Entertainment
World sales
United Talent Agency
(1) 310 273 6700
Producers
Sandra Murillo
Elise Salomon
Executive producers
Nicholas Jasenovec
Charlyne Yi
Screenplay
Nicholas Jasenovec
Charlyne Yi
Cinematography
Jay Hunter
Editor
Ryan Brown
Music
Michael Cera
Charlyne Yi
Main cast
Charlyne Yi
Michael Cera
Jake Johnson