One of the biggest challenges facing the producers of a wave of new low-budget UK music films is how to afford the crucial soundtrack rights.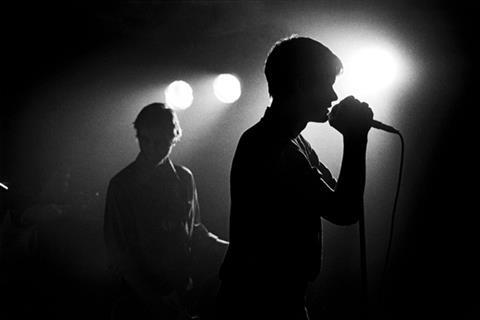 All you need is love, the Beatles sang, hopefully. Not if you are a UK film producer caught up in the latest trend for low-budget British rock biopics.

Since Control, Anton Corbijn's well-received 2007 film about Joy Division frontman Ian Curtis, music-themed UK movies and biopics have come thick and fast. Actor-turned-director Nick Moran told the story of maverick 1960s record producer Joe Meek in Telstar, artist-turned-director Sam Taylor-Wood is bringing the young John Lennon to life in her debut feature, Nowhere Boy, now in post-production, while Mat Whitecross' Ian Dury biopic, Sex & Drugs & Rock & Roll is shooting in London.
Producers think the artist will just say, "Yeah, fine."But the artist will have signed the rights away."

Ian Neil, music supervisor, Nowhere Boy


Also in the works is a new 1960s-set version of Brighton Rock, to be directed by Rowan Joffe (son of Roland) which will feature plentiful music from the era, and the 1980s-era Here Comes The Summer, to be directed by music journalist-turned-director Ron Scalpello, with music from The Undertones, The Clash and The Specials.

On a bigger budget level, Working Title recently released its 1960s pirate radio-station comedy The Boat ThatRocked, and has Hippie Hippie Shake, set in the same decade, in post.

"Music is about lifestyle and about attitude and lends itself to great imagery, whether in a coming-of-age story or a story of rebellion," suggests Nick Angel, Working Title's music supervisor, of the reason for the new wave of music-orientated UK films.

The challenge for independent producers is how to access rights and performance permissions for songs from legendary performing artists on a UK budget.

As the film-makers are discovering, the music business and the film industry work to very different rhythms. "The key is to get a music supervisor who is extremely well connected with the record companies and knows how to get quick results that fit with the budget of the film," says Kevin Loader, one of the producers on Nowhere Boy.
Often, before a piece of music can be used, producers will need to 'clear both sides'.

That is, they need permission from the publishers to the actual song and then a separate agreement (often with a different company) for a particular recording.

Money matters

Music supervisor Ian Neil, who is overseeing the soundtracks on both Nowhere Boy and Sex & Drugs & Rock & Roll and is soon to begin work on Brighton Rock, points out such films need to have the rights to most of their music arranged in order to attract the financing in the first place.

On Nowhere Boy, around 6% of the $9.9m (£6m) budget has been set aside for music. Neil speculates that if the same film had been made in the US, it would be likely to cost five times more. However, there are no set rules as to what percentage of a budget is allocated to music. Each case tends to be different.

When it comes to music rights, UK film is clearly a two-tier industry. This was illustrated recently when Working Title made The Boat That Rocked. The film-makers were keen to use Break On Through by The Doors. Sources close to the production will not say precisely how much was being asked for permission to play the song.

However, they acknowledge it was well over $1m -in other words, considerably more than the entire cost of many micro-budget UK movies. The song did not make it into the final film.

"When Working Title makes a movie, everyone rubs their hands with glee," jokes Neil. "Generally, [Working Title] has $3.3m [£2m] to spend on music." A big music budget can often be as much of a challenge as working on more straitened means. Nick Angel, Working Title's music supervisor on The Boat That Rocked, needed to acquire close to 80 different pieces of music.

Angel believes the music companies' attitude toward the UK film industry has changed. In the 1990s, the era of PolyGram in its pomp and of Trainspotting, they thought of films as "great big promotional vehicles for their up-and-coming repertoire or as a possible area to revive flagging careers", he suggests.

Now, Angel believes music companies are more pragmatic. "Films are not the cash cows that labels [the record companies] used to think they were," Angel suggests. He believes record companies are now much more interested in exploiting their frontline recording artists than in trying to promote catalogue titles.

But fewer record companies are investing in soundtrack albums. "[Soundtrack albums] are clearly not the big business they were," says Loader. Even so, the producers of Nowhere Boy are keen to strike a deal for a soundtrack album. The upside is self-evident. "If you can get a record company to partner with you on the release of a soundtrack album, you can often get them to discount some of the prices on music used in the film," says Loader.

Rights holders are well aware of the difference between a Working Title movie, backed by Universal Pictures, and a typical British film and will usually tailor what they charge accordingly. They know that if they charge too much, the movie simply will not be made -and that will be to nobody's interest.

"The [music] publishing industry has reacted with realism and good grace in helping low-budget films pack some commercial punch," says Loader. "It would be a terrible shame if you weren't able to make a low-budget film about Ian Dury or Joy Division. They're never going to make the Hollywood version.

Either you have the low-budget version or no version at all." Nowhere Boy features a number of cover versions performed by the Quarrymen, one of the early bands in which Lennon played. Relatively few of the original Lennon/Paul McCartney songs are being used in the film. Instead, Neil set out to buy the publishing rights to various Elvis Presley, Buddy Holly and Eddie Cochrane songs.

This may have been less expensive than using the artists' original recordings but was still not cheap. "We are buying the birth of rock'n'roll," Neil explains. "They [the rights holders in the US] are used to getting money from Hollywood… and we're not Hollywood." Charm offensive Cash-strapped UK film-makers often need to charm rights holders to have any chance of securing the music they want.

When Neil was working on Terence Davies' low-budget digital documentary Of Time And The City last year, Davies was desperate to use Peggy Lee's The Folks That Live On The Hill. The film had a budget of less than $1m, so resources were very limited. The trick in this case was to send the rights holders copies of Davies' earlier films and to spend months on an elaborate courtship process. In the end, the rights holders relented. They realised the film was an arthouse movie, not a multiplex blockbuster, and were ready to cut a deal on a reasonable basis.

Friends and family are often keen to be associated with the films. Sex & Drugs & Rock & Roll is being made with the approval of Dury's son, and its star Andy Serkis is re-recording Ian Dury standards with Dury's old band The Blockheads. Ian Curtis' widow was closely involved with Control (loosely based on her book about Curtis) and Taylor-Wood will shortly be showing an early cut of Nowhere Boy to Lennon's widow, Yoko Ono.

There is a natural symbiosis between the two industries. However, Neil tells cautionary tales about the continuing naivety of some young UK producers.

"[Producers] think they can just ring up and talk to the artist and the artist will go, 'Yeah, yeah, that's fine.' But the artists will have signed the rights to the publishers and record companies," he says.

"You have to be realistic. You can't go with small-budget films to The Rolling Stones and ask for Jumpin' Jack Flash or Gimme Shelter," agrees Angel. (Stephen Woolley famously managed to make his 2005 film Stoned about The Rolling Stones' Brian Jones without using a single one of the band's songs on the soundtrack.) Regardless of a film's budget, assessing just how much to pay, or indeed charge, for music rights is far from an exact science. Nor is it clear how long the market and audiences will support this fad for music biopics.

"I don't think you can sustain too many of these at any one time," says Ian Neil. "I love getting involved in them on a personal level, but I would be cautious and worried if I was being approached to do two of these every year."
In Figures
6% - Portion of its budget Nowhere Boy is spending on music rights
4 - Number of new UK music films in the works
$8.1m - Worldwide gross of Control
UK music films at the box office
| Title | Year | UK gross | US gross | W'wide gross |
| --- | --- | --- | --- | --- |
| Telstar | 2009 | $87,008 | n/a | $87,008 |
| The Boat That Rocked | 2009 | $10.1m | n/a* | $17.4m |
| Control | 2007 | $2.4m | $872,252 | $8.1m |
| Stoned | 2005 | $59,305 | $38,922 | $174,758 |
| 24 Hour Party People | 2004 | $379,900 | $1.2m | $2.8m |
* To be released November 2009